SNUBA vs. Scuba Diving in Maui What's the Difference?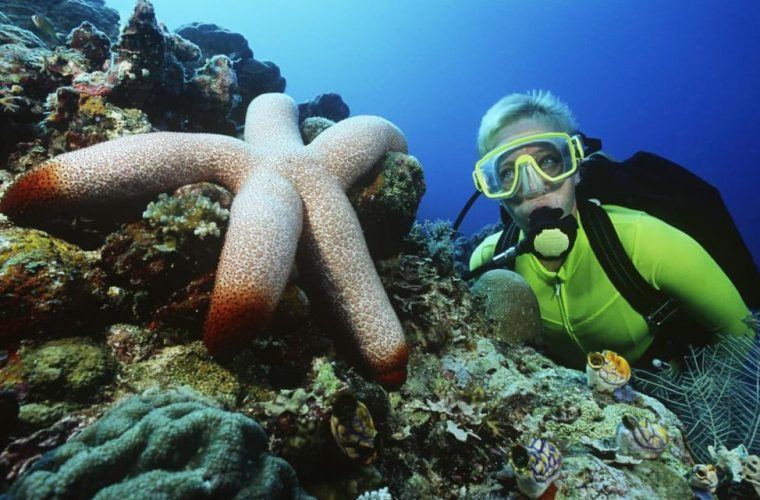 If Hawaii is your next vacation destination and you are looking for the ultimate way to have a memorable time on this heavenly island, you must have come across activities like SNUBA and scuba diving in Maui as the top things that you must do.
However, if it's your first time diving into the deep blue sea or if you are a newbie in underwater sports, then you are likely to be unaware of SNUBA. Or perhaps you have heard of it before but are unsure what it really means or how you are supposed to go about it. If you know the basics of scuba diving vs. snuba, you might be able to weigh out the pros and cons of each to figure out which one's right for you.
No matter what the case is, if you are visiting Maui this holiday season, then leave all your worries behind and prepare to have the trip of a lifetime. And to learn more about the different underwater adventures that the place has to offer, read the following guide to all that you need to know about snorkeling, SNUBA and scuba diving in Maui.
SNUBA, which is a portmanteau or a combination of the words 'snorkeling' and 'scuba,' is an exhilarating way to explore the mysteries of the underwater life.
SNUBA is a brilliant technique that bridges the gap between scuba diving and snorkeling by eliminating the drawbacks of each method. It combines their benefits to help you make the most of your sea adventure.
SNUBA Lightweight Gear
SNUBA diving uses a special, patented underwater mask and diving system that allows you to comfortably breathe underwater without carrying oxygen tanks below with you. All SNUBA gear is available on board Maui Four Winds boat, so there's no need to rent or bring gear. SNUBA tanks site at the top of the surface, so there's no extra weight. Your guide will get the tanks into the water, provide you instructions on how to use the regulator and ensure you are ready for your underwater adventure. All you need to SNUBA in Maui will be provided – your mask, fins, weight belt and optional wet suit.
Unlike Scuba, a trained professional is with you at all times so you can relax and feel safe in the water. SNUBA is a perfect way to go further than snorkeling with the comfort that you have company.
Scuba Diving vs. SNUBA
Scuba diving allows you to discover the abundant marine life by diving deeper into the majestic blue sea.
Scuba Diving Requires Special Gear
Because scuba diving is a form of deep diving, scuba divers need to wear a special swimming suit and oxygen mask and are given a pressurized air tank strapped to their back. This enables the divers to taste the richness of the ocean by getting in close proximity to the underwater world. Scuba Divers must get the gear into and out of the water themselves.
Scuba Diving Requires Certification. SNUBA Does Not.
However, breathing through a mask and swimming with heavy gas tanks is easier said than done. Therefore, scuba diving requires proper training beforehand. Typically scuba diving certification requires book work and a class time with either PADI or Naui certification programs, a test and then 4 open water dives.
Limited Activities After Scuba Diving
One limitation of scuba diving is that divers must avoid air travel for at least 24 hours after the activity. This means you cannot drive to the top of Haleakala visit the observatories within that time frame either. But if you are really enthusiastic about witnessing the wonders that await you under the sea by swimming far below the surface, plan ahead to get your classwork done at home and the Scuba Diving open water certifications done on Maui. Consider your travel plans so that you don't have a flight to catch immediately after. Alternatively, try SNUBA first!
While snorkeling is a good way to avoid the drawbacks of scuba diving in Maui, SNUBA is a much better way to say hello to the tropical fish without going through the hassle of a certification process or long hours of training.
SNUBA allows you to really 'go beyond snorkeling' and marvel at the phenomenal spectacles that lie hidden underwater.
Here the top reasons that explain why SNUBA in Maui is by far the most popular activity on the island and why you must try it, too.
Safe and easy – SNUBA is for shallow waters so you will stay within a depth of 8 to 10 feet at most. Plus, there's no heavy equipment weighing you down. The gas tanks stay above the water surface, floating atop a small raft.
Swim comfortably – No extra baggage means that you can swim around comfortably. Not only is the mask used for SNUBA very user-friendly, but it is connected to a constant flow of clean air via a long hose. This gives you the ease of movement and enables you to explore the sea at you at your own pace.
Fun for everyone – SNUBA is an extremely exciting holiday activity, and the best part is that it is accessible to all! Be it children (above 8 years) or the elderly; everyone can delve into the cool blue water and be amazed at the sights underwater.
SNUBA is a genius technique that perfectly blends the fun in snorkeling with the amazement in scuba diving to provide an exceptional underwater experience. Plus, it is uncomplicated, easy to manage, and a foolproof way to have some adventurous fun.
If you are wondering where you can go SNUBA in Maui, then get in touch with us today.
Our professional instructors are experienced divers who will help you get familiar with the basics of SNUBA diving so you can smoothly navigate your way underwater. Greet the brightly colored tropical fish and prepare to be blown away by the giant coral formations. And since you wouldn't want to part with it all, we will help you capture the great memories so you can relive them later on.
Experience the Best of All Activities
Although there are quite a lot of significant differences between snorkeling, SNUBA, and scuba diving in Maui, one thing is common to all – they are all equally fun and exciting!
You can snorkel at the magnificent Molokini Crater or try SNUBA at the Coral Gardens to explore the large coral reefs and diverse marine life that thrive under the water. No matter which activity you choose to have fun on your Hawaiian vacation, here at Four Winds Maui, we have got you covered.
From knowing a range of the best underwater spots to being familiar with the right time to visit them, we are well aware of the tiny details that account for an unforgettable island trip. Plus, we offer a variety of packages that include everything from food and beverages to a comfortable boat ride, snorkeling,
SNUBA diving, and a lot more. Also, the tour timings vary so you can pick one that easily fits into your schedule.
Contact us today to get into the Aloha spirit and learn more about how we can bring your Hawaiian fantasies to life.