Best Maui Snorkeling Locations
Maui Snorkeling
With more accessible beaches than any other Hawaiian island, it's truly no surprise why Maui is the go-to destination of millions interested in water sports. The island has an average year-round temperature of around 75 to 85F, making Maui snorkeling the most popular activity on the island.
Voted the 'Best Island in the World' a grand total of 16 times by Conde Nast Traveler Magazine, Maui has 80 beaches and has been recognized as the third best whale watching destination in the world. Owing to the beautiful landscape and relaxed environment of the island, Maui snorkeling trips are generally extremely peaceful and serve as the ideal blend between an adventurous trip and a tropical getaway.
The best part about the island is that it features both shallow and deep snorkeling locations making Maui the ideal snorkeling destination. Top that off with clear blue water that is home to abundant aquatic life, and snorkeling becomes the one thing that you'll definitely not want to miss on your trip to this Hawaiian island.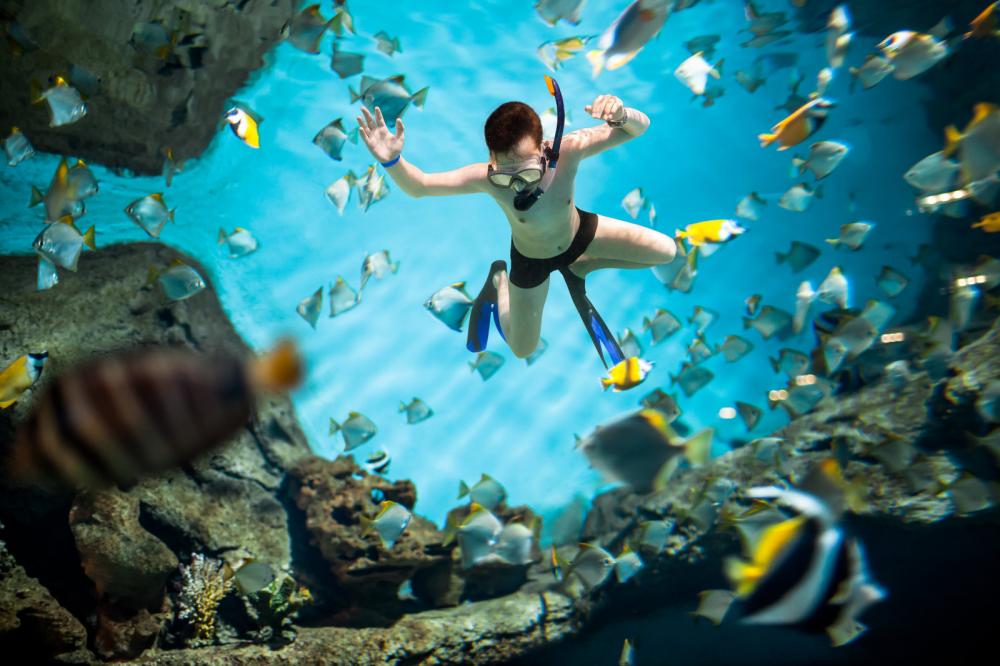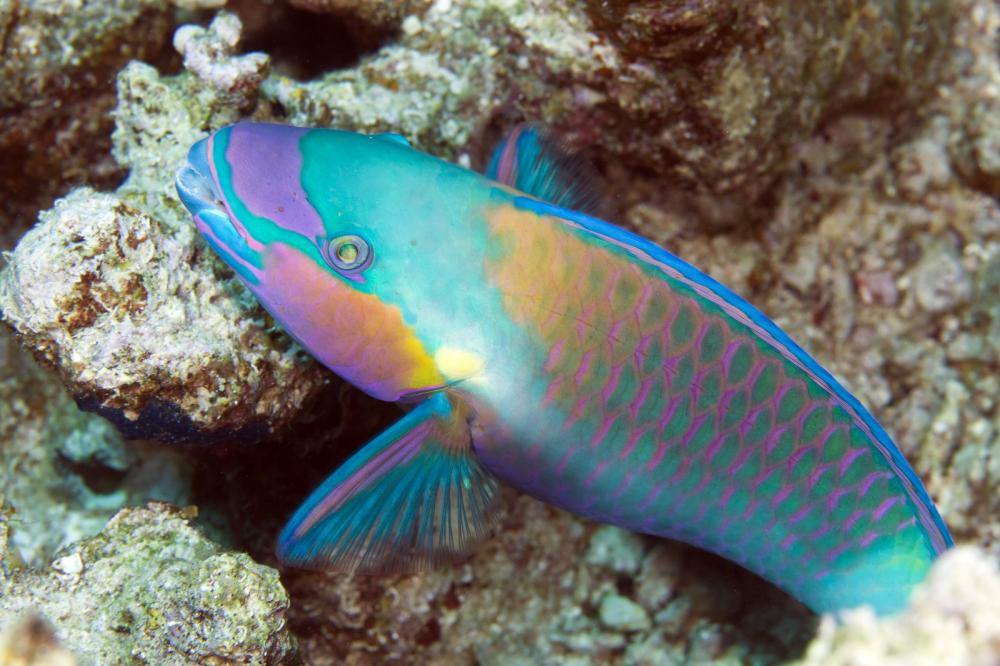 When snorkeling in Maui, you get the chance to see a variety of fishes from unicorn fish and surgeonfish to Humuhumunukunukuapua'a, the state fish of Hawaii. The clear and fresh water of Maui is also home to eels, octopus, and pencil urchins that can add to your experience.
If you're into more exotic types of aquatic life, you'll be glad to know that you might even cross paths with sea cucumbers, pincushion sea stars, and spotted Moray eels when you choose Maui your snorkeling trips.
Whether you're taking a Maui snorkeling trip with your best friends for a memorable experience that will live with you forever, or wish to teach your children more about the mysteries of the ocean, Maui's waters are guaranteed to bid you a warm welcome.
Pro-tip: Keep an eye out for whales and dolphins for a snorkeling trip to write home about.
Molokini Crater
Molokini Crater  is a unique crescent-shaped, partially submerged crater found between the islands of Maui and Kahoʻolawe. Only three sheltered volcanic calderas still exist in the world! Snorkeling in Molokini crater is like being inside of an aquarium. Best opportunity to snorkel Molokini Crater our Morning Molokini Snorkel Tour.
A Rich History: From Creation to Conservation District
Molokini Crater is believed to have come into existence after a volcanic eruption that occurred hundreds of thousand years ago. Being one of the only three sheltered volcanic calderas in the world, Molokini crater is truly a snorkeler's paradise and offers one of the most unique snorkeling experiences in the world.
Even though Molokini Crater has been a popular site for fishing and bombed excessively during the Second World War, the Crater has fortunately been protected and developed as a tourist destination especially for people who live for rugged landscapes and water sports. Named a State Marine Life and Bird Conservation District, Molokini Crater is home to some of the most spectacular marine flora and fauna. Molokini Crater is one of the most popular snorkeling locations on the island. In addition to Maui snorkeling, you can also enjoy scuba diving tours and tours that are specifically designed for whale watching. The Crater is also popular for tall sea cliffs at what is known as the 'Edge of the World.'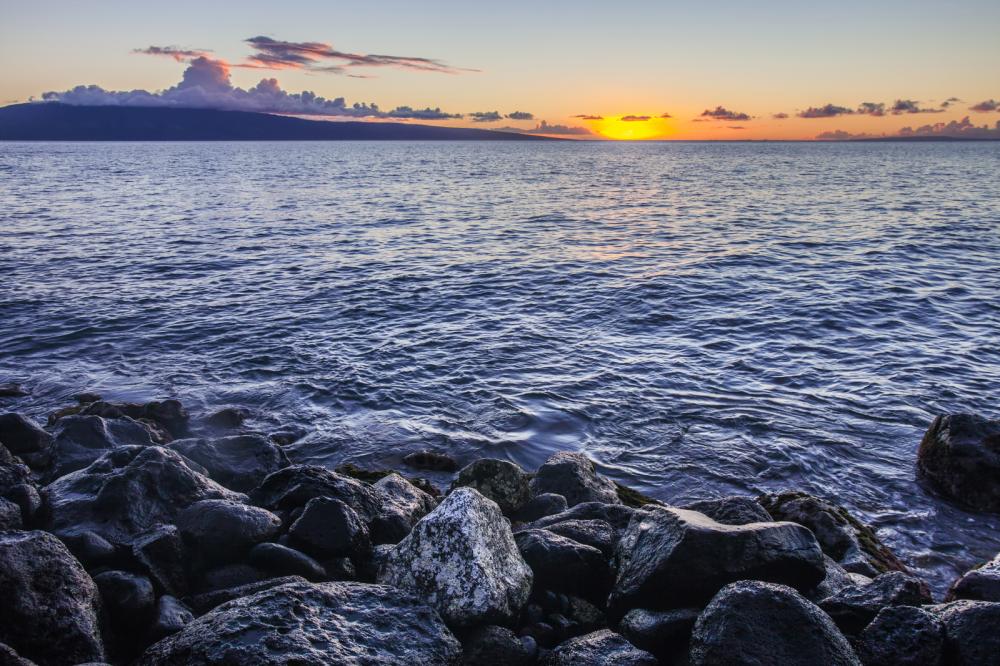 Coral Gardens
Coral Gardens is one of the best snorkeling spots on Maui. Whether you're looking for colorful tropical fish or a chance to see Hawaiian green sea turtles, Coral Gardens has it all.  Located just south of Olowalu and fronting the gorgeous West Maui Mountains, this lush environment allows marine life to thrive. We take daily afternoon snorkel tours to Coral Gardens.
Coral Gardens is an underwater world unlike any other.
What makes the Coral Gardens special is that it is located within a Maui ocean bay that is naturally protected. For this reason, Coral Gardens is home to the most beautiful and colorful types of fish from parrotfish and angelfish to butterflyfish and triggerfish.
Natural coral reefs are the highlight of snorkeling trips to the Coral Gardens since they host thousands of different types of aquatic life. With weather conditions that are perfect for snorkeling and other water sports all year round, Coral Gardens is one of the best locations for water lovers.
The Best Time for Snorkeling in Maui
Maui snorkeling trips often start early in the morning. This is because the best time for snorkeling is generally considered to be between 10 a.m. and 2 p.m. since the trade winds are lower and visibility is best.
Even though you can always snorkel later in the day, the majority of people opt for snorkeling trips that depart early in the morning because of better conditions.
Regardless of the time of the day you decide to go snorkeling, you're bound to catch a glimpse of gorgeous tropical fish such as parrotfish, butterfly fish, triggerfish, and angelfish in the water.
If you're lucky, crabs might also make a guest appearance and add to your experience. What's more, if you choose to go snorkeling at Coral Gardens, you might even have a green sea turtle or two drop by and say hi!
Molokini Crater* Most Popular Tour!
5 Hour Tour
Spend the most time at Molokini Crater. Morning weather provides the best snorkeling conditions.

Free Tropical Breakfast
Free Hot Grilled BBQ Lunch
Fresh Baked Cookies
Open Bar and Drinks
Family Friendly
Waterslide
SNUBA
Professional Photography
Friendly Helpful Crew
MAUI'S FAMILY FUN BOAT
Four Winds II is a large 55-foot catamaran that features Mauiʻs only glass bottom room and other great amenities for kids.
Kids under 4 GO FREE!
Super Fun Water Slide
Kid Tattoos
Family Friendly Food
Glass Bottom Room
Plenty of Shade
Sea-Boards (clear bottom floats)
Friendly Helpful Crew
Coral Gardens or Molokini*
3.5 Hour Tour
This shorter afternoon option provides a later start and an opportunity to snorkel with turtles at Coral Gardens.
Snorkel with Turtles
Hot Grilled BBQ Lunch
Open Bar and Drinks
Family Friendly
Waterslide
SNUBA
Professional Photography
Friendly Helpful Crew
*All tours are weather permitting. We can NOT guarantee a snorkel destination.