Snorkel Molokini Crater
Maui's #1 Snorkel Tour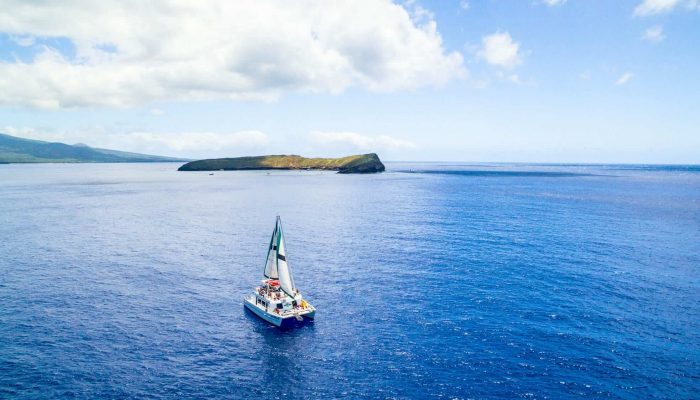 Molokini Crater
Journey to Maui's famous Molokini Crater for a once in a lifetime snorkel experience. Snorkel Molokini Crater to encounter pristine clear waters, coral reefs, and marine life inside this rare volcanic crater.
Snorkel Tours & Whale Watch
The Four Winds II,  known as " Maui's best snorkeling tour" provides you with a once in a lifetime experience. Join us and dive in to the world renowned Molokini Crater and Coral Gardens. Swim with Green Sea Turtles and enjoy Seasonal Whale Watching.
Family First
Fun, Friendly, Family centered snorkel tour. Our helpful crew provides excellent service and has more family and child friendly features than any other Maui Snorkel tour. You'll love Maui's only glass bottom boat!
Our Maui snorkel tours to  Molokini Crater and Coral Gardens are ideal for all ages and accommodate every level of snorkeling experience. Join us for Maui's best snorkel adventure!

Molokini Crater*
5 Hour Tour
Spend the most time at Molokini Crater. Morning weather provides the best snorkeling conditions.

Free Tropical Breakfast
Free Hot Grilled BBQ Lunch
Fresh Baked Cookies
Open Bar and Drinks
Family Friendly
Waterslide
SNUBA
Professional Photography
Friendly Helpful Crew
MAUI'S FAMILY FUN BOAT
Four Winds II is a 55-foot catamaran that features a glass bottom room and other great amenities for kids.
Kids under 3 GO FREE!
Super Fun Water Slide
Kid Tattoos
Family Friendly Food
Glass Bottom Room
Plenty of Shade
Sea-Boards (clear bottom floats)
*All tours go to Molokini Crater when weather permits.
Whale Watching Tours (December – March)
During Maui's humpback whale season we offer a unique combination of a Whale Watching Tour and Snorkeling all-in-one!
Snorkel Molokini Crater
Molokini remains at the top of the list of "must see" destinations when on Maui. Molokini is considered one of the best snorkel locations in Hawaii and is frequently voted a top reef snorkel site. The back side of the crater is rated in the 10 best dive spots in the world.  Four Winds II offers the most time inside Molokini – two hours snorkel time inside the crater! You will experience the best boat tour to Molokini with stunning views of the coastline and Molokini at a relaxed pace.
Snorkel Coral Gardens
Coral Gardens is one of the best snorkeling spots on Maui. Whether you're looking for colorful tropical fish or a chance to see Hawaiian green sea turtles, Coral Gardens has it all.  Located just south of Olowalu and fronting the gorgeous West Maui Mountains, this lush environment allows marine life to thrive.
Book Online! Code SAVENOW
Save on Each Ticket!*
*Discount applied at checkout.
Reserve in advance! Limited Availability.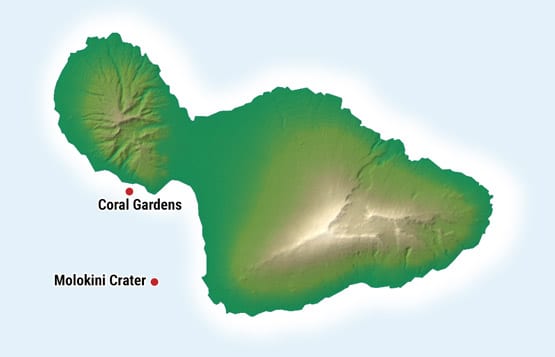 Maui's Top Snorkel Destinations
Snorkel Maui - Discover the Underwater World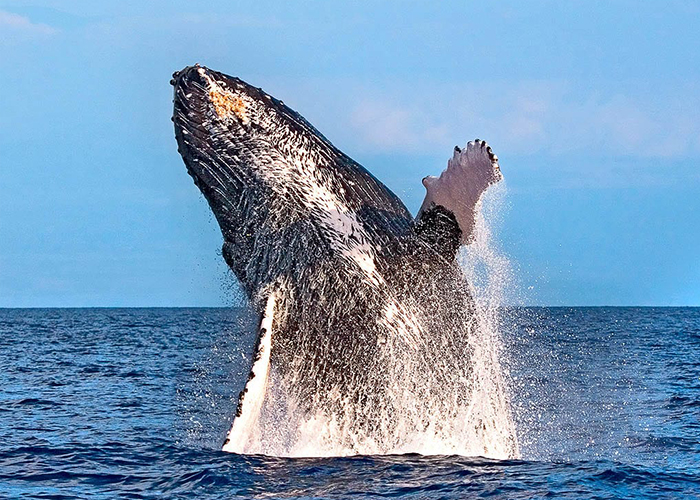 Whale Watching
Maui's humpback whale season runs December through March. The Four Winds II offers a unique Whale Watching and Snorkeling Tour and provides the best opportunity to see both Maui's whales and snorkel Molokini.  Witness fascinating whale behavior and snorkel Maui during whale season.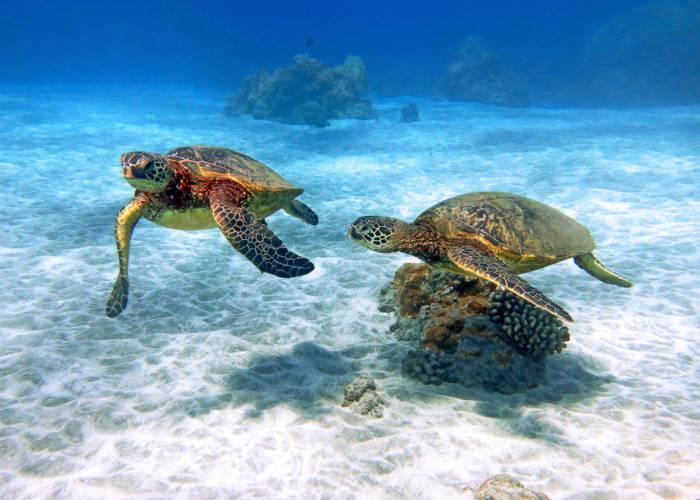 Swim with Turtles
Snorkel with Hawaiian green sea turtles in their natural environment. These graceful creatures can often been seen at Coral Gardens, a frequent stop on our afternoon snorkel tour. The Hawaiian turtle is beloved by visitors and residents alike. Snorkeling with turtles is a rewarding experience.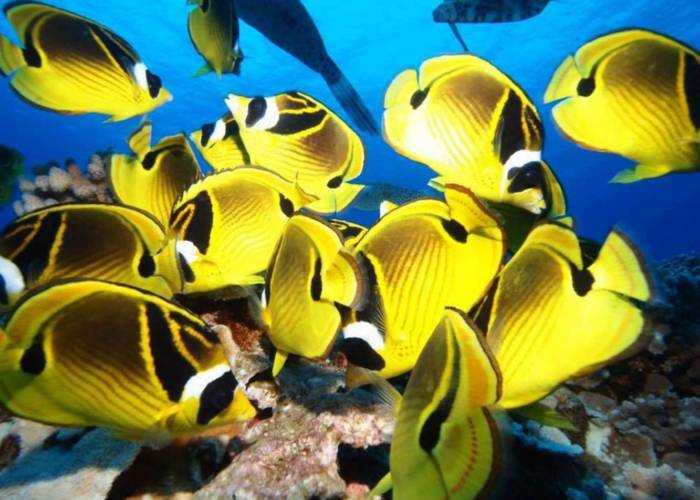 Discover Hawaiian Fishes
Molokini is home to approximately 230 species of fish and a thriving marine life. Molokini's waters are crystal clear with 150 feet visibility.  Snorkel Molokini and discover an array of tropical fish, coral reefs, eels, monk seals, octopuses, an occasional manta ray, and unique lava formations.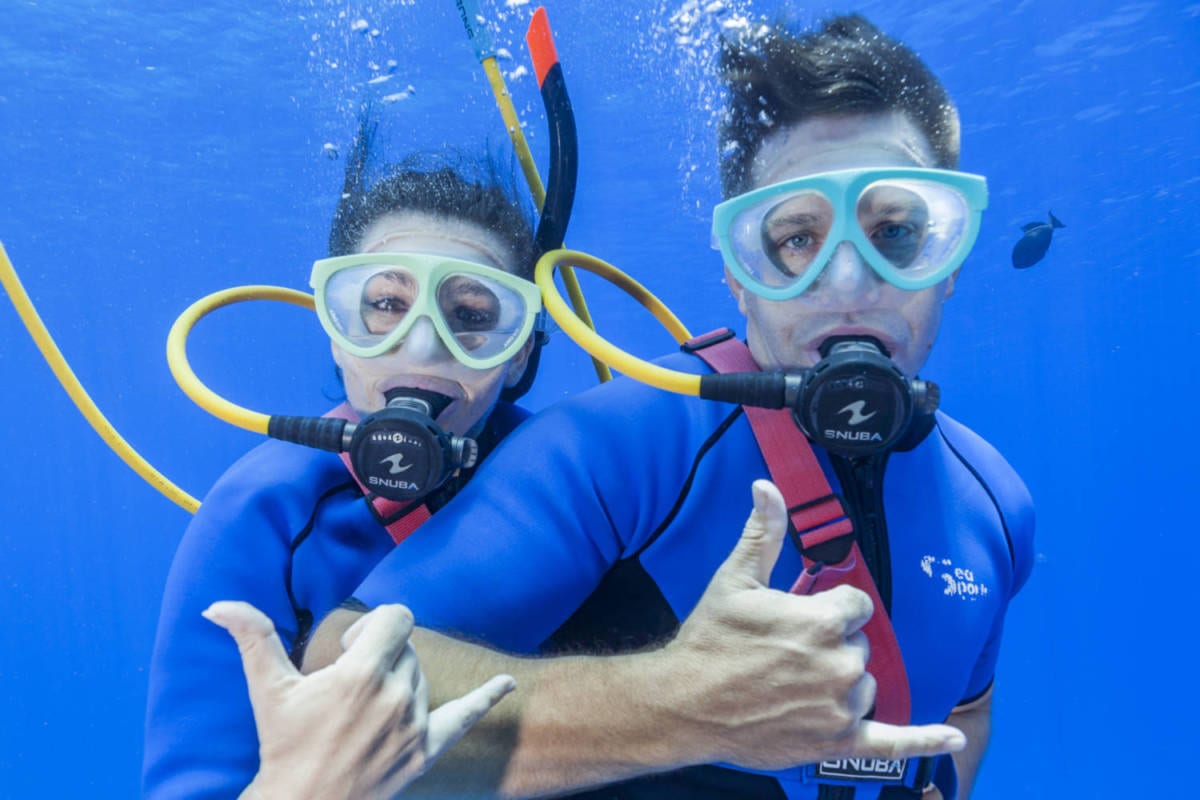 There's no better way to see the wonders of Maui's coral reefs up close! Don't miss the opportunity to SNUBA at Molokini or Coral Gardens and enhance your adventure!
Since most of Maui's snorkel sites have depths of 10 – 35 feet, SNUBA is a great way to see marine life up close and personal.
Professional instructors
Safe & easy
See marine life up close
All gear provided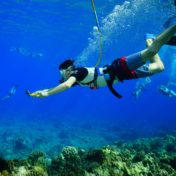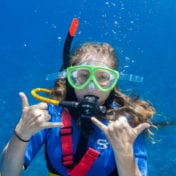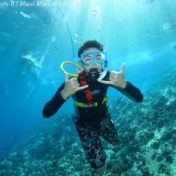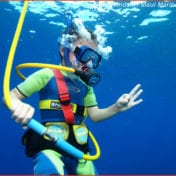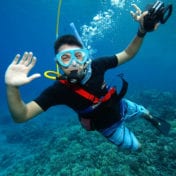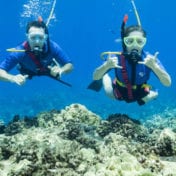 add to your trip for only
$69 +tax
Why Snorkel Maui with the Four Winds II?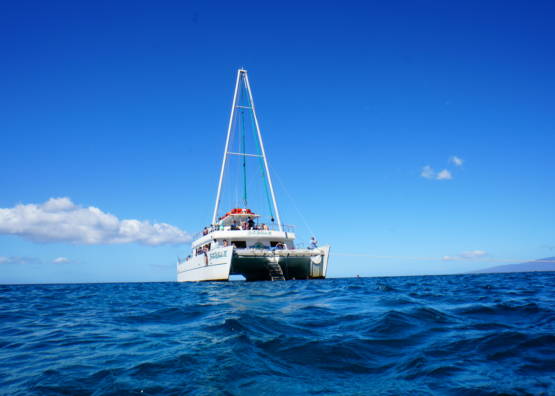 Onboard Amenities
Four Winds II vessel has large decks, covered shaded cabin space, and fresh water showers. Reliable and stable vessel for comfort and safety.
Complete galley and bar available
Wetsuit rental options
Quality snorkel equipment
Optional floatation devices
Two convenient restrooms
Experienced, professional, and fun staff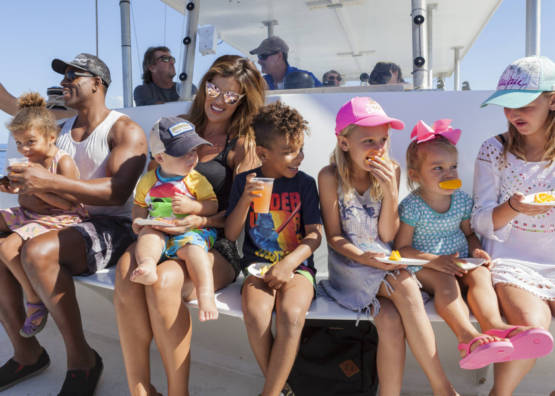 Maui's Best Snorkel Experience
Our crew on board will help make snorkeling fun, easy, and safe! Snorkel Maui confidently on Maui's best Molokini snorkeling tour.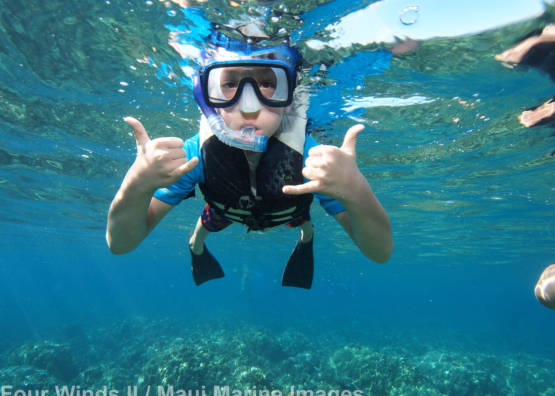 Maui's Family Friendly Tour
The Four Winds II is Maui's most popular snorkeling trip for families. We go the extra mile to make it family friendly.
Super fun waterslide
Kid tattoos
Family friendly food options
Glass bottom room (the ONLY one in Maui)
Child size equipment and flotation devices
Sea Boards (a clear bottom floatation device that allows kids to float and see the marine life below)
Fun music
This experience, to me, is what connecting with your family on vacation should be – adventurous, inspiring, and authentically local. Mahalo to the Four Winds Crew for their hospitality and spirit of Aloha. We hope to do it again in the future!"
This is my 2nd trip with the crew of Four Winds Snorkeling. Still a great experience.
I recommend these guys to everyone I know!
This was a great snorkeling experience! The boat was spacious with ample seating options. Best part is we were free to enjoy at our own pace. There was no tour guide shuffling us around from one spot to the next. The boat was clean and well maintained. There were lots of activities for younger ones.
Best part of the trip was how many whales we saw! Highly recommend this snorkeling experience.
We snorkeled Coral gardens it was very calm and beautiful. We snorkeled for quite some time saw so many fish, and a SEA TURTLE, I literally swam side by side him! I loved every minute of this trip!
Started out the trip whale watching and we got the chance to see about 4 to 5 pods of whales! It was truly a breathtaking experience to see whales in their natural habitats. We did snorkeling at the coral garden which was just as stunning.

For over 30 years, Maui Classic Charters, Inc. has been treating people to some of the best snorkeling in Hawaii. Our company prides its self on safety and standards for quality customer service. Our pledge is to provide you with a fun experience and to make your Maui vacation truly memorable!

Our catamaran, the Four Winds II, is specifically designed for comfort, stability, and offers more room than most other boats in Maui.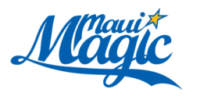 Our sister vessel, the Maui Magic, is our smaller, faster power catamaran that goes to two snorkel destinations daily. Check out the Maui Magic if your in for an adventure!