Maui Private Boat Charter
Private Charters on Maui
Boat Charters Loaded with Fun!
Four Winds II can accommodate groups up to 120. From a coastline sightseeing excursion, group snorkeling, whale watching tour, leisurely cocktail cruise, wedding parties/events, birthday parties, special anniversaries, and much more… we can do it all!
Have a family reunion or a corporate event? We can accommodate any type of group. Choose from one of our morning or afternoon private charters and customize your event now!
Spacious and Fun!
The Four Winds II was built for fun, stability, and comfort, which makes her the ideal vessel for any affair! The Four Winds is spacious enough for everyone to mix and mingle.
You can choose from our customized food and beverage options, or go with our hot-off-the-grill barbeque. Our bar can be stocked with our regular beverages (sodas, beer, wine) or be upgraded to a premium bar should you desire.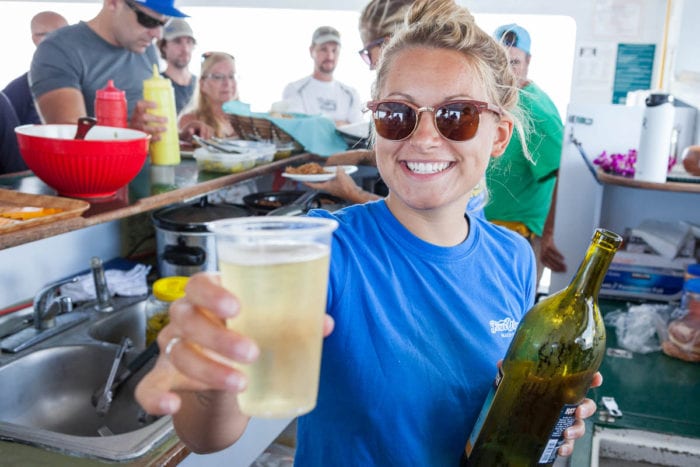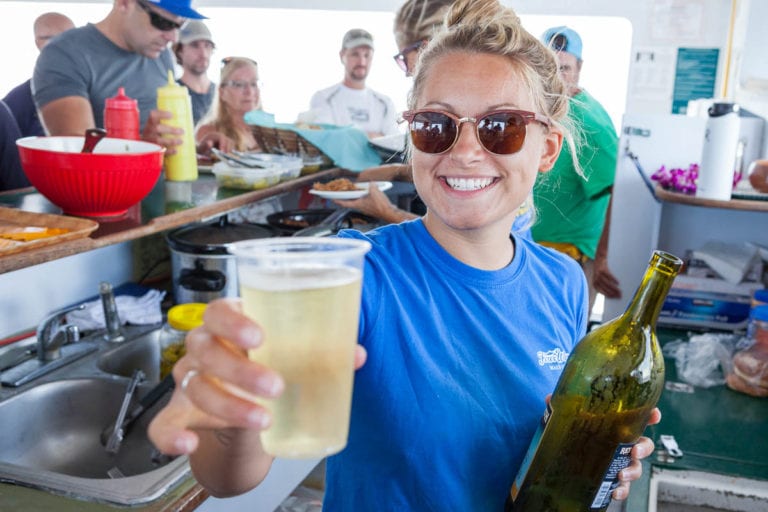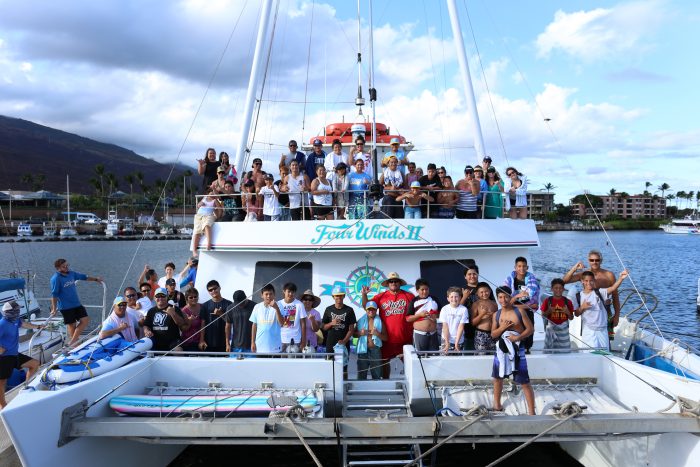 Large Group Accommodations
Have a large party that you would like to put on one of our regularly scheduled snorkel trips? Rather than a private event, please give our reservationist a call to inquire about details and discounts.
We would be happy to host your Maui private party or special event!
Previous Clients We Have Hosted:
Maui Classic Charters has had the privilege to host; Aetna Group, Allergan, American Tire Distributors, Amway , Bausch & Lomb, Bayer Group, Blue Cross Of California, BTI Consultants Korea, Caliber Home Loans, Century Link, Coldwell Banker, Goldwell Cosmetics, Epson, Exxon, Fireman's Fund, Firestone, GE Commercial Financing, Great West Life, Herbal Life, Honda Motorcycle, Indeed.Com, Ing Presidents' Club, Johnson & Johnson, Kimberly Clark, Mary Kay Cosmetics, Medtronic, Merrill Lynch, Merz Pharmaceuticals, Nextel Partners, NRC Health, Pac Bell, Paycheck Flex, PGA Tour Partners, Plexus, Ross Dress For Less, Sanyo, SAS, State Farm, Seagate, Sentra, Siemens, Sprint NCO, Sprint/Nextel, Symantec, Union Bank, US Swim Team, Verifone, Warner Brothers, and Washington Mutual.