Maui Snorkeling Made Easy
Tips for the Best Snorkeling in Maui:
Whether snorkeling at Molokini Crater or any other of our top Maui snorkel locations be sure to follow these tips!
It is extremely helpful to have some swimming experience. We will provide you with flotation and will also have crew members available to help assist, but it is important to remain calm. Please keep in mind, our crew is there to attend to all guests during the tour.
If you are an avid diver check out our SNUBA options.
Our crew offers a daily Snorkeling 101 Class.
Our crew will fit and assist with making sure all your gear fits properly and is comfortable
Our crew is in the water at all times when snorkeling to help with needs (including equipment, technique, or tips)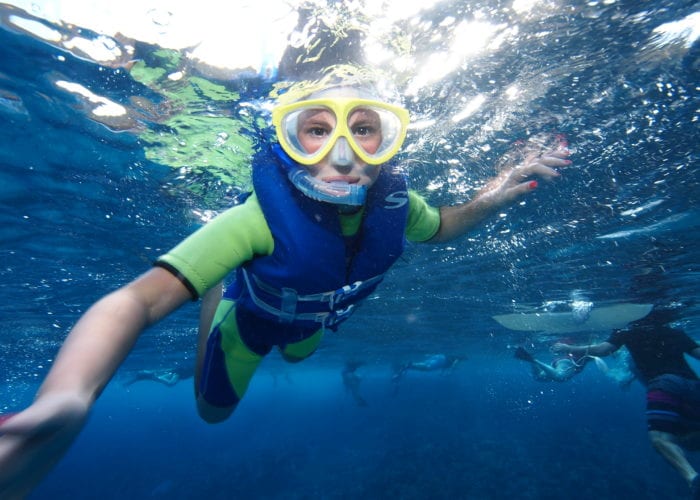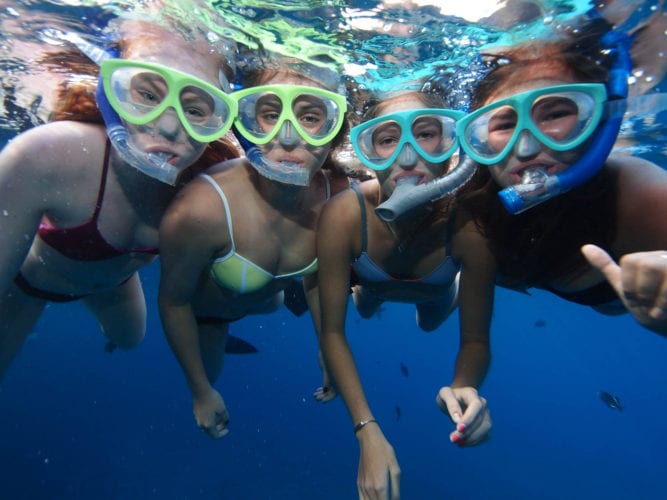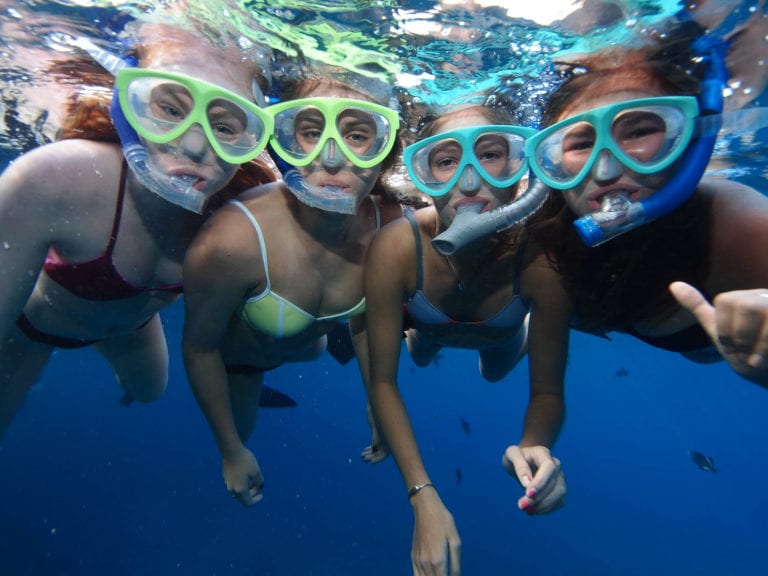 Did you know we offer Reef Safe Sunscreen on board?
Before Getting Wet:
If possible use reef-safe sunscreen and apply 30 min before getting in the water. This allows time for it to soak in.
Snorkel mask should cover your eyes and nose, make sure the mask strap is high up on the back of your head.
Use de-fog on your mask (provided by us) to keep the fogging up.
Hair should be clear from the mask. If you have facial hair we have a trick (Vaseline) to keep a good seal on your face.
Make sure the straps are easily adjustable and all of the clips are secure.
The bite tabs, on the snorkel, should fit comfortably in your mouth.
The snorkel fins should fit comfortably. Too tight can cause cramps in your feet and legs, too loose and they will fall off.
Do not wear your fins on the boat, they make it difficult to maneuver and walk in, and it is unsafe.
Flotation is always a good idea if you are unsure, it will help you have extra buoyancy in the water.
If you get cold easily, wearing a wetsuit will help and will maximize your time in the water.
In the Water:
Always snorkel with a partner and use the "buddy system" and be aware of your surroundings.
Look but please don't touch the marine life. The delicate ecosystem can be damaged by kicking, touching, or removing anything.
Stay within a safe distance of the boat, this will ensure you can hear the captain/crew for any instruction.
Practice slow and steadying breathing. A relaxed snorkeler will have a better experience in the water.
Know your limits, and pace yourself. Always stay safe and do not "overdo" it. We want your trip to be a fun experience, not an exhausting one.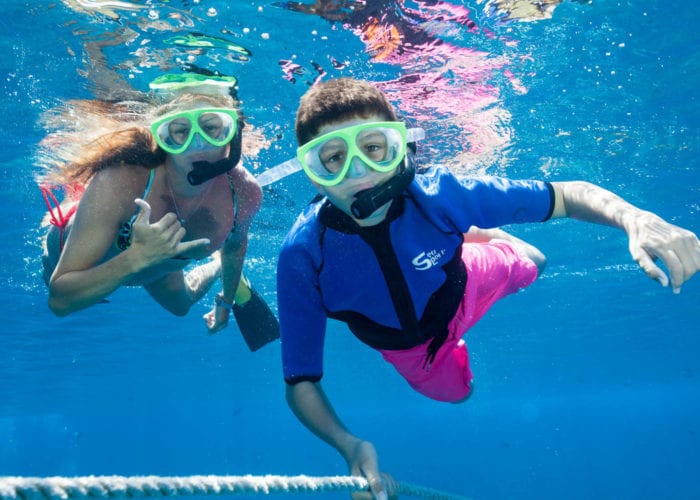 Did you know that Safety is our top priority?
We follow all Coast Guard Regulations.
The Four Winds II provides quality snorkel equipment and floatation devices for you to use for the duration of your trip at no charge. You are also welcome to bring your own.