Snorkeling and Whale Watching: Why You Should Travel to Maui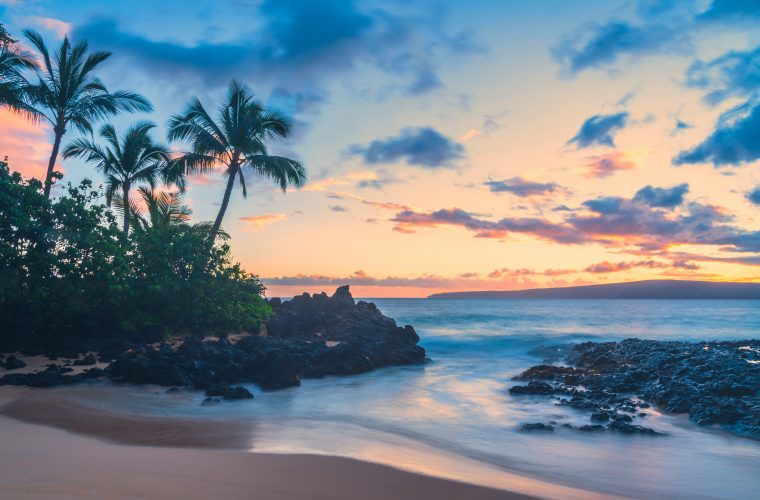 In comparison to the other Hawaiian Islands, Maui is our favorite! Oahu is gorgeous, but has the hustle and bustle of the city. The Island of Hawaii, also referred to as the "Big Island", has its perks, but is very large and spread out. Kauai, the Garden Isle, is lush and beautiful, but you may find that a few days is enough time on this island. The attractiveness of Maui is that it has a little bit of everything! Thriving marine life (especially during whale season), shopping, beautiful beaches, snorkeling, tons of fun activities, hiking trails, and an impressive history and culture.
Best Beaches in the World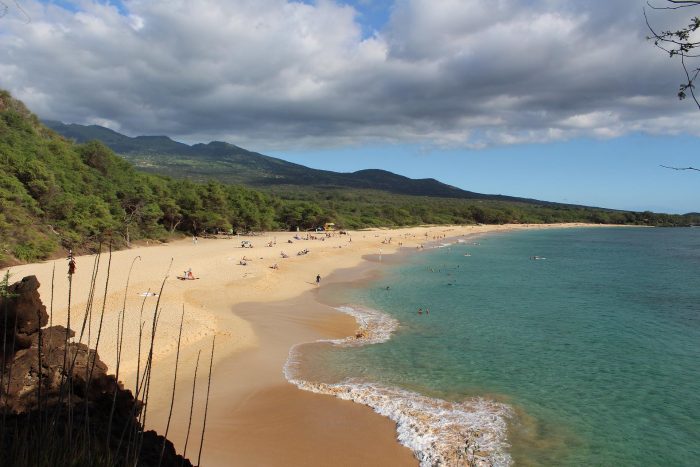 Maui has some of the most beautiful beaches in the world! Wailea Beach was named the best beach in the world for holiday activities, and it doesn't disappoint! Wailea beach has soft, fine, light brown sand and beautiful turquoise blue water. You'll enjoy gorgeous views of Molokini, Kaho'olawe, and Lana'i from the shore. The best time of the year to visit Wailea Beach is during Whale Season. Sit back, relax, and enjoy the whale show from the comfort of your Tommy Bahama beach chair.
Best Things To Do in Hawaii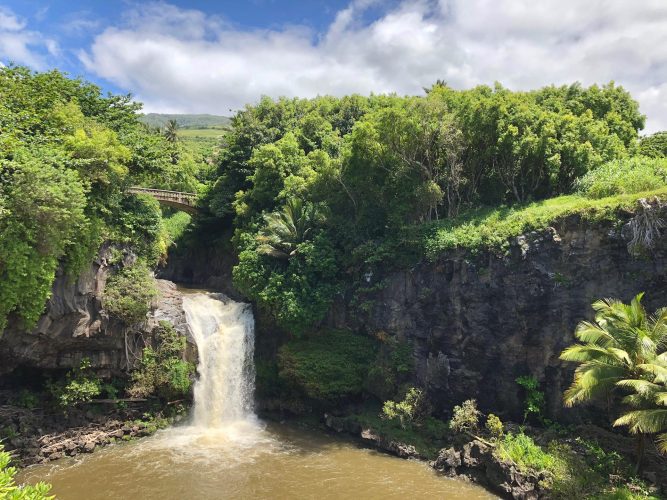 There is no shortage of fun activities to do on Maui! One of the greatest things about Maui is its diversity. In the same day, you can see the sunrise on Haleakala in 30 degree weather, and after, go lay in the 85 degree sun on a beautiful beach.
The Road to Hana is one of Maui's top activities. You'll enjoy the lush rainforest, waterfalls and breathtaking views along the way. Hana itself is beautiful, but it really is the adventure getting there that's so spectacular. Don't forget to stop at Wainapanapa State Park (Black Sand Beach).
One of the most desirable things to do in Maui is snorkel Molokini Crater. Molokini is located approximately 3 miles from the nearest shoreline. To get there, you'll need to book a snorkel tour to Molokini. The Four Winds II has a fantastic morning
tour that takes you on a Molokini adventure. This excursion is great for beginners and all ages. If you prefer a smaller, more fast-paced tour, we recommend the Maui Magic. Not only do you get the chance to snorkel at Molokini, but you will also get to go to a second stop where you can snorkel and swim with sea turtles (Maui Magic Snorkel Tour).
Delicious Cuisine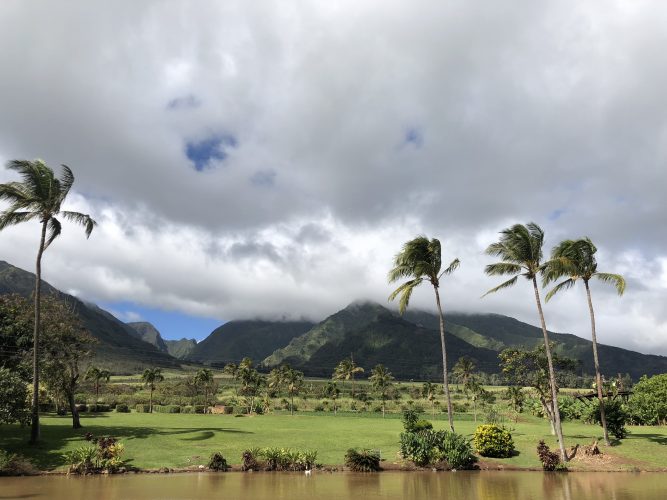 Maui has some of the best restaurants and bars. If you are looking for something delicious and locally sourced, we highly recommend Monkeypod Kitchen. With two locations in Kaanapali and Wailea, Monkeypod has a little bit of everything. From fresh, local green salads to kiawe fired ahi tuna, you can't go wrong! Make sure you order one of their famous Mai Tai's (but be sure you have a sober driver because they pack a punch!).
Looking for something quick and easy? Maui has quite the food truck scene. One of the most popular first stops after landing in Maui is Costco. Directly across from Costco are two large areas full of food trucks, that provide a variety of foods. From thai to poke, there's something for everyone.
Beach views are fantastic, and Maui definitely does not have a shortage of those… But, if you are looking for something different, Cafe O'Lei at the Mill House has spectacular views of the West Maui Mountains. The weather is usually a bit cooler and overcast, compared to Kihei and Kaanapali, but the view is to die for. We recommend going for an early dinner before sunset and having a cocktail. Take a moment and enjoy the beautiful manicured grounds, and if you have littles ones, they will love feeding the local ducks.
Best Whale Watching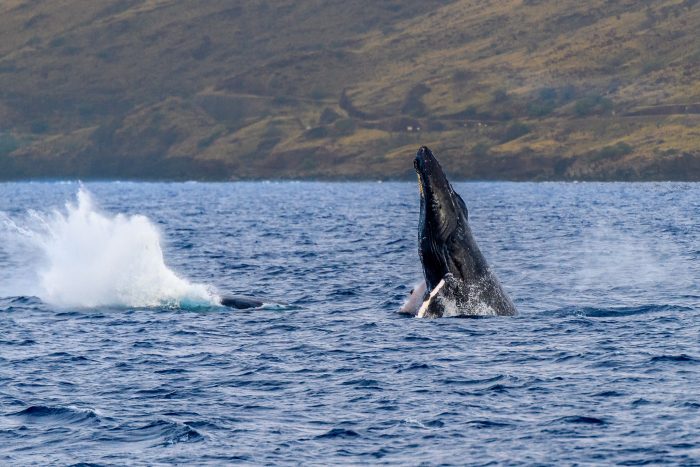 December through March is the best time of the year to visit Maui. The humpback whales make their way from Alaskan waters down to the warm tropical waters off the coast of Maui, to give birth and rear their young. It is truly magical to see the whales in Maui in their natural habitat. During whale season, there are many opportunities to whale watch; an experience of a lifetime. If your time Maui is limited and you are looking to both snorkel Molokini and whale watch in Maui, we recommend booking a combo tour with the Four Winds II!