What to Expect on Maui Snorkel Charters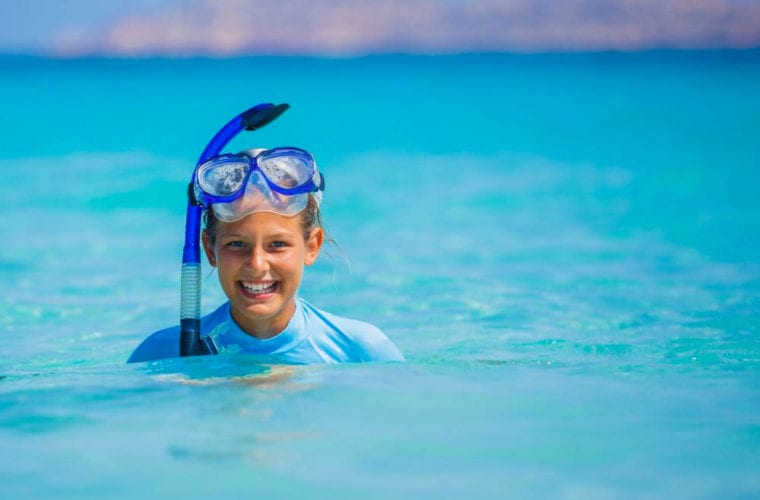 Snorkeling is a fun and exciting activity for all sorts of people. Top that off with Maui's scenic beauty and diverse aquatic life, and you're truly in for the thrill of a lifetime. Maui snorkel charters is a great way to spend the day experiencing the Hawaiian Islands.
Even though most people are already aware of just how safe snorkeling can be, it's true that many can be apprehensive about going on their first snorkeling tour. The reason for this is either that they do not know how to swim, or that they are afraid of what the entire experience entails.
Fortunately, there's nothing to worry about when you're going snorkeling. Since all Maui snorkel charters have trained professionals onboard, you won't have to worry about anything happening to you even if you've never stepped near a swimming pool in your life. As long as you have a positive attitude, you're bound to have fun on your snorkeling excursion.
Before the Snorkel Charter
If you've never gone snorkeling before, you'll probably feel a little anxious – and that's ok. With that said, however, booking your trip with a professional snorkeling company like Four Winds is bound to give you the peace of mind that you deserve and will let you have fun on your trip.
The best part about booking Maui snorkel charters is that you have options! The morning snorkel charter is most likely to go to Molokini and stays there the longest. The afternoon snorkel charter has two snorkel destination so you can have variety. Since you'll want to get the most out of your snorkeling experience, it will also be possible for you to Compare our three tours – Four Winds morning, afternoon or Maui Magic morning snorkel charter.
Pick the one that fits best in your schedule
and make an online reservation with
Promo Code SAVENOW to save 10%!
During the Snorkel Trip
When you're going snorkeling, it's important to remember the essentials. Since it can get really bright and sunny, remember to bring along a pair of sunglasses. You might also want to keep a hat and hair ties handy in addition to your swim suit.
You'll enjoy a nice boat ride to reach the ideal Maui snorkeling spot. Since all snorkeling equipment will be available on board, you won't have to worry about spending too much time or effort choosing the right type of snorkeling mask or gear.
The trained professionals on your Maui snorkel charter will not only provide you with a variety of options, but they will also let you know how you can test everything from the tube to the mask to ensure that you have the best experience possible.
Additionally, you will also be able to benefit from practical demonstrations and receive insider tips on how you can make the most of your time.
With the right skills and experience in the field, the professionals onboard will also help you understand how and where you should keep on the lookout for the most interesting aquatic life, and how you can prevent your gear from fogging so that you have the absolute best experience.
Regardless of whether you're going snorkeling in the morning or in the afternoon, you can also benefit from professional photography and enjoy fantastic, fresh food while you're having the time of your life. Since you'll want to have as much fun as possible, the friendly and helpful crew onboard will also tell you the best snorkeling techniques that will make the best experience.
In case you or a loved one are feeling a little under the weather, the professional crew certified in first aid and CPR will also be able to provide you with the right type of medical assistance at the right time to not only prevent your condition from worsening, but to ensure that you can continue having fun.
After Your Maui Snorkel Charter
Trust us when we say that once you're back from your first snorkeling trip, you won't be able to wait for the next one. All you'll have to do then is show your friends and family your professionally shot underwater pictures, and convince them to experience the joy of snorkeling for themselves.
Ready to book your first underwater adventure?  Find the Maui snorkeling tour that suits you best!