The Impact of the Coronavirus (COVID-19) on Hawaii's Tourism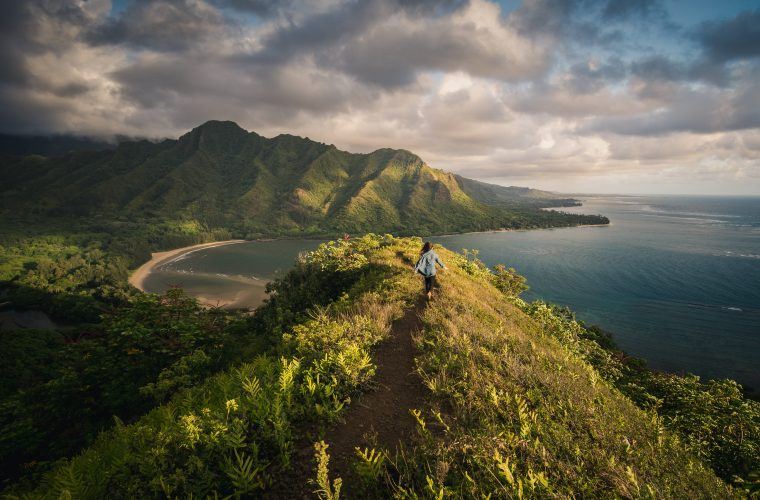 Approximately a third of Hawaii's workforce has filed for unemployment since the pandemic started in mid March. The coronavirus has taken a massive toll on Hawaiian communities and the tourism industry. There has been a statewide mandatory 14-day quarantine issued by Governor Ige for all passengers (both residents and visitors) arriving through June 30th. What does this mean for the tourism industry and the thousands of employees and small business that depend on this income? 
An interview with Quentin Koch, the Chief Executive Officer and president of Blue Hawaiian Helicopters, believes that state of Hawaii and its tourism industry has a "long road to recovery" and has greatly affected our economy and peoples demand for travel (read more here). Even if the quarantine restrictions are lifted June 30th, we will not experience enough demand to sustain, which could last longer than we anticipate. The longer the restrictions are in order, the longer it is that employees remain jobless.
If you are kama'aina and are able to afford supporting local businesses, it is greatly appreciated throughout the islands. Some restaurants and other businesses have or will start to reopen, and it is important that we support them as much as we can, so that their doors remain open.
Hawaii isn't the only state that has taken a hit to its tourism industry since the pandemic, but according to WalletHub, Hawaii ranks number 1 in having the "highest dependency on travel and tourism", and second for the most "aggressiveness against coronavirus".  What exactly does that mean for Hawaii? Unfortunately, we are still in the middle of the pandemic and are trying to sort it out as we go. What we do know, is that approximately 1-in-3 workers in the state of Hawaii has or will loose their jobs. A comparison of the weekly claims from the U.S. Department of Labor to the same period a year ago, shows Hawaii's percentage as going up 788.7%, as of May 14th, 2020 (232,765 total claims).
To sum things up, the whole state of Hawaii has been and will continue to be affected by COVID-19. We are witnessing small businesses that have been around for years closing their doors for good because they cannot sustain financially with zero income. Our favorite yoga studios, mom and pop shops, restaurants, tourist attractions, etc., shutting down with no hope in sight of being able to bounce back from this tragedy. Hawaii is not a cheap place to live. In fact, it is one of the most expensive states to live in and all of these individuals have worked so hard to get where they are (or were).
As a local business that has been owned and operated for over 35 years on the island of Maui, Maui Classic Charters, Inc. is anxiously awaiting word from the state and local agencies on reopening. More and more business are beginning to reopen and we hope to resume tours soon. We are prepared and will always continue to put the safety of our guests and staff as our top priority.  We look forward to welcoming you back on our snorkel tours.  In the meantime, we would like to offer a special discount for our morning snorkel tours.  Please use Promo Code Summer2020 online now to book your future date. 
Our office is still closed, however, reservations can still be made online. Please feel free to  contact us anytime at [email protected] for a list of our current status and for re-openings in Maui: https://www.mauicounty.gov/2370/COVID-19-Coronavirus-Information
 If you are wondering how we are doing and how you can help, its simple and easy.  Our business relies on social media and reviews to get the word out and support our small local business.  If you have previously gone on a tour with us we encourage you to go online and leave a review about your experience!  This greatly helps the tourism industry in this time of need.