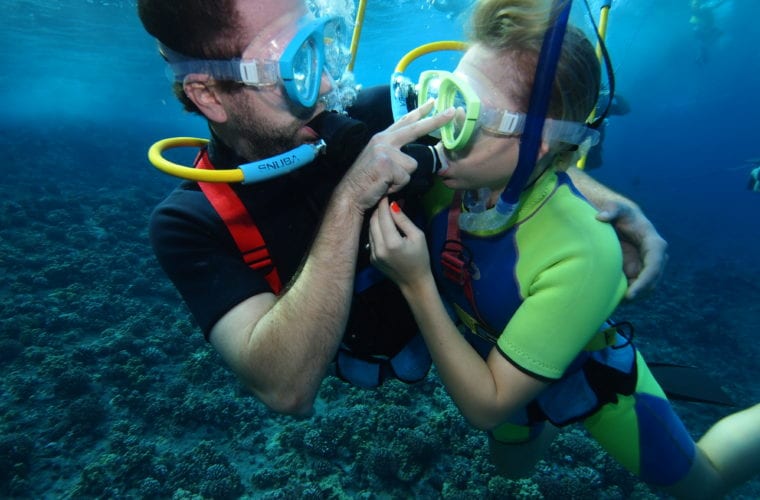 SNUBA: No Certification Needed!
Anytime you join one of our fun days on the water, whether heading out with us on the Four Winds II Maui Molokini Snorkel or on the Maui Magic Dolphin Discovery, you should consider the SNUBA options on board.
SNUBA offers a wonderful alternative to SCUBA diving for many people, as you are connected to a central air supply and able to go at your own pace without certifications required.
SNUBA Maui with the Four Winds morning or afternoon snorkel tours to Molokini and Coral Gardens.
According to Wikipedia, "Snuba is a form of surface-supplied diving in which an underwater breathing system developed by Snuba International is used. The word Snuba is a portmanteauof "snorkel" and "scuba". The swimmer uses swimfins, a diving mask, weights, and diving regulator as in scuba diving. The air, however, instead of coming fromtanks strapped to the diver's back, comes through a long hose from tanks on pontoon rafts on the surface (which is different than Hookah diving, where air is generally supplied with a gas-powered air compressor)."
All of our SNUBA instructors are Certified Dive Masters with many years of experience and love what they do!