GLASS BOTTOM VIEWING ROOM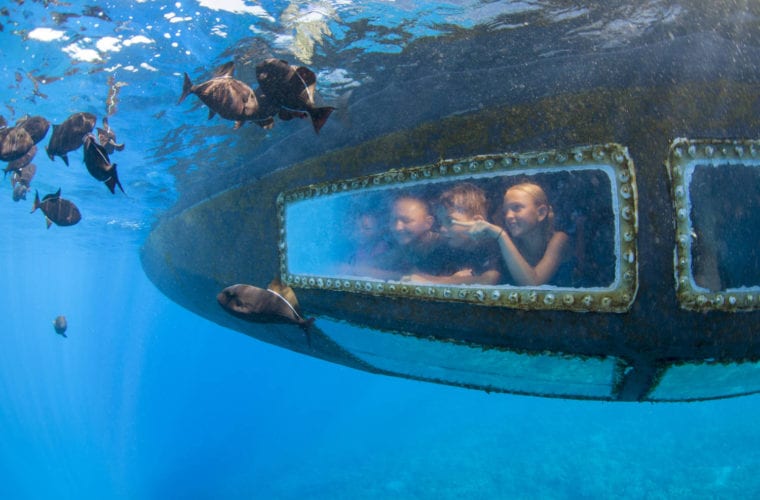 More Ways to See Marine Life in our Unique Glass Bottom
You can sit in the safety and comfort of our glass bottomed viewing room, and experience the underwater world, even if you cannot swim or snorkel!
Four Winds II is the ONLY vessel on Maui to have a glass bottomed viewing room that you can actually sit in!  Other boats are outfitted with a simple viewing port. They do not offer the 180 degree, total-immersion experience of sitting in an actual room, with glass below and in front of you.  With this 65-sq. ft. room made of clear plexiglass that is located below the water line your view is totally submerged while you stay dry.
When it comes to a non-swimmer, child or adult the glass bottom is a great experience.  For those who have apprehensions with snorkeling, or questions about "what's below" can simply sit, relax, and watch from the safety and comfort of this unique room. All without ever getting wet!  Our glass bottom room can accommodate three to five kids and a few adults all at the same time. It is equipped with a bench and is accessible via ladder style stairs.
Get views of coral, marine life, fish and even Molokini snorkelers as they cruise by.
For anyone that wants to be a part of the action but not get wet this an opportunity the whole family can partake in!