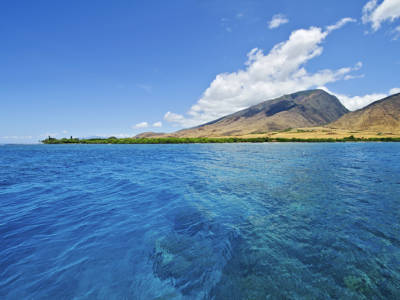 Beautiful Maui Snorkeling – Olowalu Reef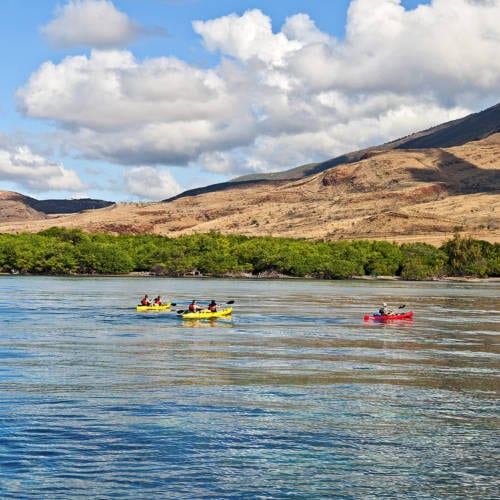 In ancient times, Olowalu town was quite well populated with Hawaiians and was known for growing taro, sweet potatoes & breadfruit. Hawaiian also grew other plants that they were able to use and produce materials for clothing, shelter and transport. Olowalu is very important to the cultural significance to the people of Hawaii and contains a lot of mana (spiritual energy of power and strength, existing in objects and people).
Olowalu, also known as 'Turtle Reef",  is known for its large numbers of Hawaiian Green sea turtles and brightly colored tropical fish, which makes it a "must see" Maui snorkeling site. Olowalu is one of Maui's most hidden treasures and contains some of the state's most diverse coral reefs, including the massive lobe coral. Olowalu is located approximately 4 miles south of Lahaina, just off of the Honoapiilani Highway. You will not be disappointed if you check out Olowalu and it is bound to make snorkeling on Maui a memorable experience.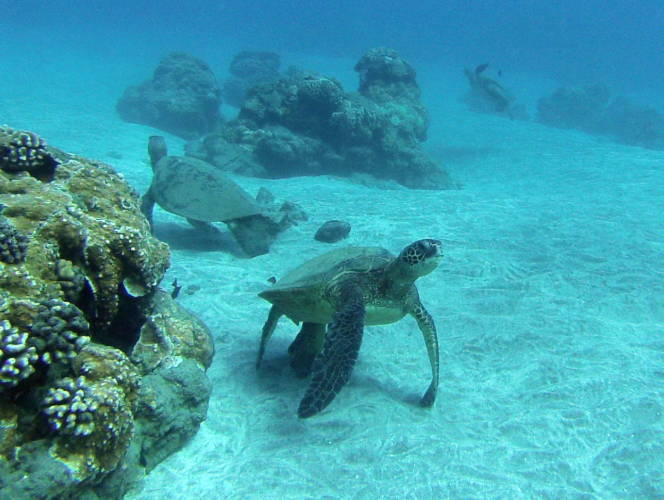 The Hawaiian green sea turtles treat Olowalu as a 'cleaning station' and allow fish, such as wrasse and tangs to eat the algae off of their flippers and shells.  Sometimes you may spot over a dozen turtles getting "cleaned" up!
Not only will you enjoy the beautiful tropical fish, coral reefs and turtles, but Olowalu is also a great snorkeling spot for all ages and levels. This location tends to be protected by the trade winds (similar to Coral Gardens) when Molokini is too dangerous to snorkel. The waters here are typically pretty calm and have great visibility, sometimes up to 120 feet!
Swim with Sea Turtles!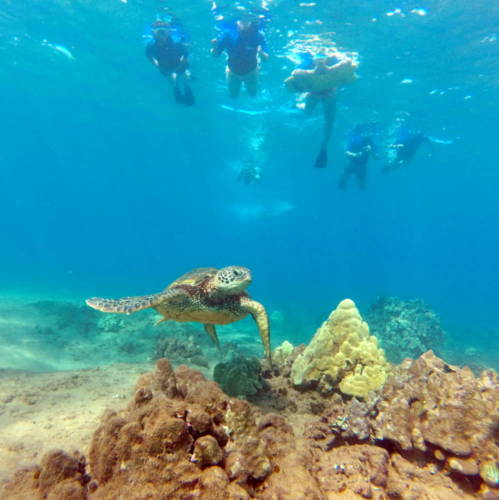 One of the most fascinating things to do while you are in Maui (other than snorkeling Molokini), is to swim with turtles! They are quite majestic in the water and are magnificent to watch in their natural habitat (just make sure you keep a safe distance between you and the turtles; it is a federal offense to touch or harass these creatures).
The Maui Magic (the Four Winds II sister vessel) has two snorkel stops during their morning trip. One of the best things about the Maui Magic is that the second spot usually involves a spot where you can see and swim with turtles! The afternoon trip on the Four Winds II typically goes to Coral Gardens, which is another great location that the sea turtles like congregate at.