Must Do Hawaii | Maui Bucket List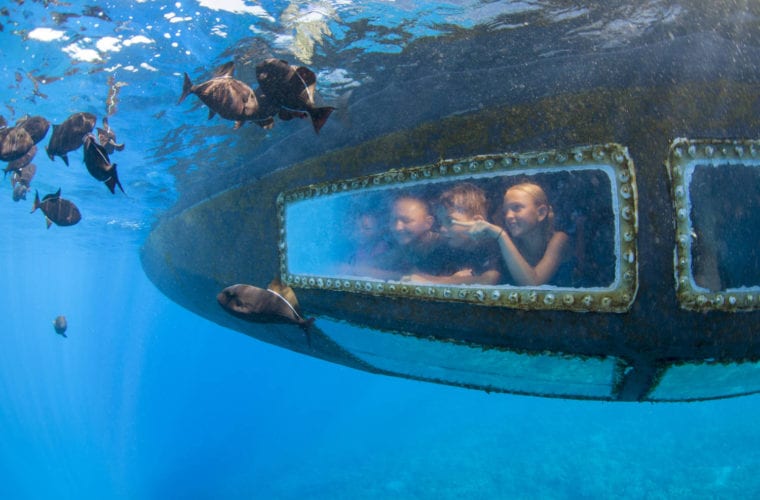 Whether you're a first time visitor or you visit Maui frequently, there's probably always going to be something you have not yet tried. You will hear different things from different peoplebut here is a list of things many would pass up or miss simply due to lack of information. Mix it up, step out of your comfort zone and enjoy!
1 – Snorkel Molokini Crater: With only about 6 places like it in the world, Molokini has become a "go to" for most visitors. many people feel you're missing half of what the islands have to offer if you don't get in the ocean. This collapsed volcanic cinder cone sits about an hour away from Maalaea harbor and is host to thousands of visitors annually. This is a destination only accessible by boat and visibilty can be up to 120 feet in any direction. It is also a sanctuary for marine life and birds. While snorkeling is primarily done on the inside, the back side is the number one wall dive in the world for SCUBA divers.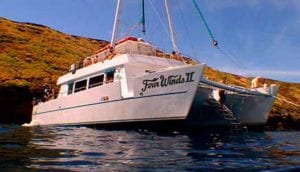 2 – Swim With Sea Turtles: There are places you can find turtles from shore; however, it is a good idea to try this first with a group snorkel. Boats like the Maui Magic take fewer passengers than the bigger boats and can take you to multiple places. In addition to snorkeling at Molokini, this one, in particular, also visits a second spot to swim with turtles and even has a high success rate of finding dolphins. While it is illegal to jump in and swim with them, they do come very close to the boats and even interacting with them from the bow is a special experience!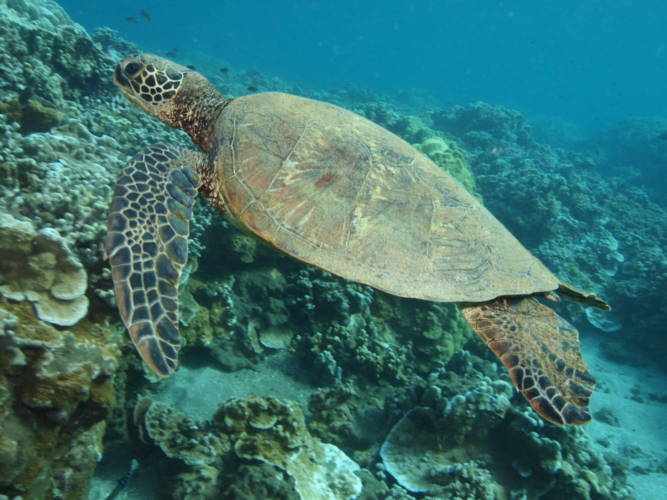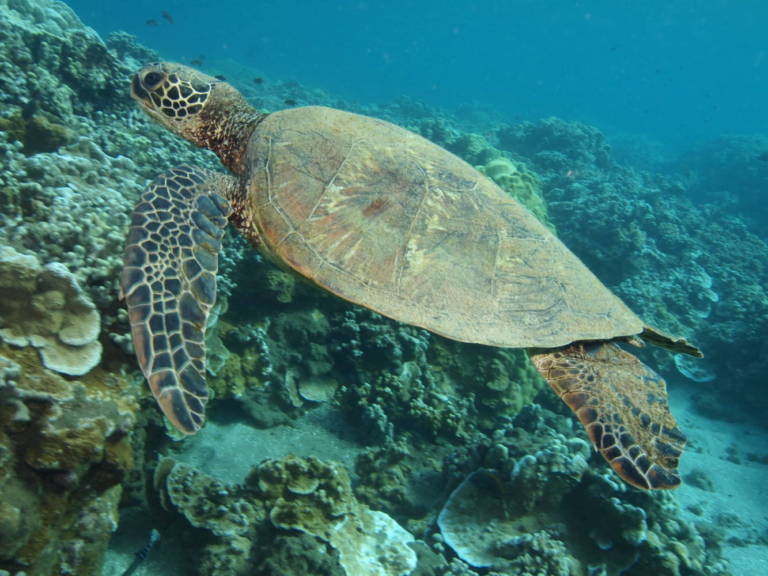 3 – Attend a Luau: There are many luaus to choose from. Your hotel probably offers one. There are differences in what your experience will be but you can expect a wonderful show and delicious food and drink. My personal fave is the Feast at  Lele for a real Polynesian experience. The Old Lahaina Luau is also a popular choice. Both are ocean front and appropriate for couples, families, wedding receptions … you name it!
4 – Swim in a Waterfall Pool: There are so many amazing spots that it's hard to know where to go first! With no land predators or snakes in Hawaii, it is great fun to explore rainforest areas and just jump in for a swim when the water looks inviting! My personal favorite place is the falls at Oheo Gulch (Kipahulu National Park). For a quick, easy experience, the lower pools are wonderful with only about a 1/2 mile loop hike leading the way. If you feel adventurous, cross the upper road and venture into the 4 mile hike (easy-moderate) and explore the other pools, watch the watefalls and enjoy the peace and quiet. Pack a lunch and plenty of drinking water and have fun!
5 – Hide out in a Bamboo Forest: This naturally goes here as the most amazing bamboo forest you will find on Maui is on the trail listed above. About 3/4 of the way in, you will come to a man made walk way into the bamboo Sometime during your trek, just step off the path slightly until you are surrounded by these giant plants and just look up at the light filtering in or close your eyes and enjoy the rustle of small leaves and the sounds of the forest … absolutely magical!
6 – Learn to Hula: While you won't become a professional during one visit, taking a Hula lesson should be on your list of must-do activities on Maui! Most resorts offer them at no cost as well as many shopping centers hosting events to attract visitors. This is great fun, wonderful exercise and you'll be able to show your friends and family back home a few new moves!
7 – Take a Star Gazing Tour: One of  the newer things to try on Maui is stargazing tours at Haleakala Crater. Wile sunrise tours are well known, they have become so popular that many making the trip unguided arrive too late to even make it into the park, much less see the sunrise.
Haleakala is considered among the best places on Planet Earth to observe celestial objects! At the 10,000 foot elevation, the summit reaches above the clouds and is well away from light-polluted areas.
Whatever your interests, you are always sure to find something unique and fun to do. Leave your cares behind, immerse yourself and let Maui's magic embrace you!