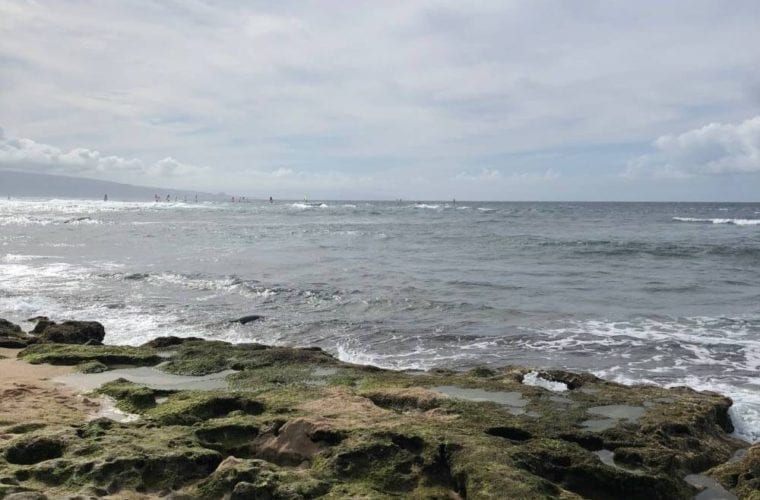 Safety First!
As our Holiday season is upon us, the number of Visitors to  the islands is up …. welcome, everyone!!! When joining a  snorkel tour from a boat, the Captain and Crew are there to  watch out for you and ensure your safety but the beaches  and shorelines are another matter entirely.
The Hawaiian waters are very inviting and it is easy to forget  how powerful the forces of nature can be, especially when  on the beaches.
By following a few simple guidelines, you can make the  most of our tropical paradise!
– NEVER, EVER turn your back to the ocean.
– Always swim with a buddy and do not count on flotation devices to keep you safe.
– Avoid murky waters. The greater your visibility, the better.
– Many Maui beaches have Lifeguards. If you are not an experienced beach-goer, it is generally best to stick with these spots.
– Talk to the Lifeguards and find out what the conditions are and ask about about conditions (surf, hidden rocks, strong currents, etc.).
– Always check to see if the rocks or sand you are walking on are dry and avoid wet areas. A shore break or large wave on the rocks can knock you off your feet quickly.
– Watch the water and the other beach-goers for a short while before entering the waters; 15-20 minutes.
– Pay close attention to all warning signs and heed them. These are put in place for your safety.
– Do not stand on the Coral Reefs … not only because these are living organisms, they can also be very sharp. When swimming or snorkeling, please enjoy looking at Hawaiian coral species but avoid stepping on or removing pieces of it.  There is serious risk of cuts and infections by touching or stepping on it.
– Heed the "Golden Rule" … "When in Doubt, Don't go out!"
The ocean is a majestic and powerful thing that must be respected. Following these tips will help ensure your Hawaii vacation will be safe and fun for the entire family!