Maui Fun with Families | A Local's Guide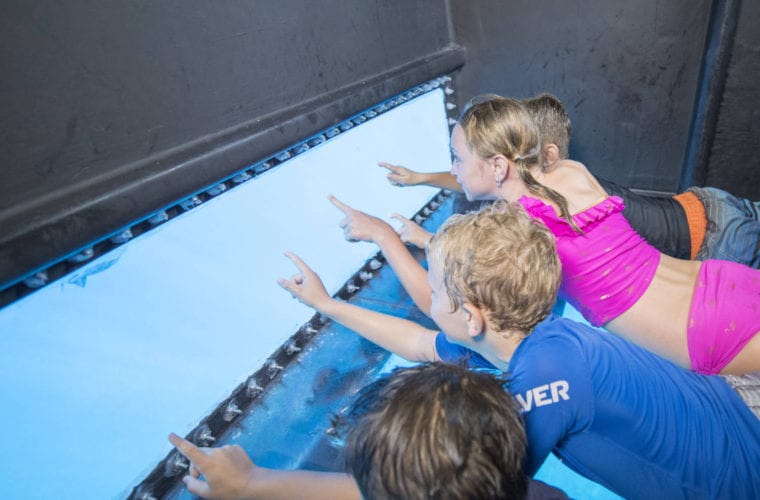 We all know teens can be the most fickle and the most adventurous so don't leave them at home! They'll make you see things differently, try new things and often will find things you would never have considered doing! There are a number of things that will make everyone happy and ensure you have some great family time making memories to last a lifetime!
1 – Whaler's Village Museum: There aren't a lot of free things to do on Maui and this is a real gem. This museum, located in the Whaler's Village Shopping Center, is a wonderful way to learn about the Humpbacks that have been visiting Hawaii's waters annually as far back as we know and the now out-lawed  whaling industry. You will also be privy to athe beautiful artform of Scrimshaw (some created by whalers and some newer pieces). Both educational and fun, this is a great way to spend a bit of time!
2 – Helicopter Flights: Helicopter flights are a bit more pricey than some other tours but they are well worth it. Maui offers a pretty good variety of options, from more budget friendly to very high-end, so you can usually find something that fits almost every budget. Seeing the any island from the air is simply stunning. It gives you a very different perspective of the things you'll see from the ground, including Haleakala Crater, Maui's rainforests, sea cliffs and the ever winding Road to Hana! Kids under 2 usually fly free in a parent's lap. Ask about "Early Bird" specials. Most flight services do offer early morning and mid afternoon flights at a discount.
3 – Haleakala Crater: Sunrise at the summit of Haleakala is considered a "MUST DO" for most Maui visitors and there's good reason for it. You'll possibly  never witness anything quite so spectacular! Literally translated, "Haleakala" means "the house of the sun" and is deeply rooted in Maui mythology. Hiking trails range from easy to difficult after the sun comes up, so plan a day, bring water and a picnic. You'll also want to dress in layers as it is about thirty degrees colder than at sea level (it does actually snow up there sometimes!). Guided tours are a great way to get the most out of the trip. Let someone else do the driving, make sure you stay warm and provide hot chocolate! You'll find a range of guides offering a variety of tours, from both guided and self guided downhill bike rides to luxury guided van tours.
4 – Maui Ocean Center – The Hawaii Aquarium: Open daily year round, this makes a perfect rainy day activity and is a wonderful way for the entire family to experience the tropical reef systems in Hawaii, including tropical fish, rays, Hawaiian sea turtles, a variety of sharks and more! Everyone loves walking through the underwater tunnel and feeling almost as if you're under the sea. There is usually a special exhibit and plenty of "hands on" touch pool activity for everyone as well.
5 – Horseback Riding: Saddle up for a different kind of Maui adventure! Offering both morning and afternoon rides as well as a full B-B-Q lunch on a working ranch is a sure way to have a great time! From the Ranch Corral, you will meet the Paniolos (Hawaiian cowboys) before being paired with a steed chosen to match your riding experience! Panoramic ocean views, rolling pastures and lush rain forest await! Don't forget your camera; your guides are always more than happy to snap a shot for your family if you like and you'll want to capture these memories to re-visit at home!
6 – Snorkeling: With the favorite morning Molokini Crater snorkel tour aboard the Four Winds II morning or afternoon snorkel cruise and seasonal whale watching trips or the the slightly adventurous Maui Magic Dolphin Discovery, you will discover why so many visitors make us part of their Maui vacation plans year after year!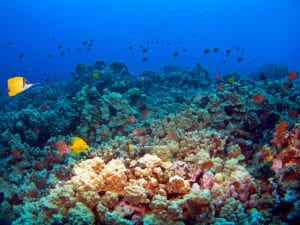 7 – Ziplining: Soar through the air and get your blodd pumping  on a Zipline Adventure! This activity got it's start on the island of Kauai but has become an ideal outdoor experience thrill-seekers state-wide. The courses consist of easy to progressively more challenging lines, some hiking and a rope bridge. Generally as long as everyone weighs at least eigthy – two hundred pounds, you're good to go!
8 – Submarine Ride: Maui has the best conditions for enjoying the Atlantis submarine ride in the state of Hawaii! Conditions are optimal as the water is relatively shallow and we have a sunken sip that has created an articifial reef system that is popular for divers and observers alike. Just a short boat ride takes you to the spot where the submarine emerges from the depths and you climb inside.
9 – Road to Hana: It simply wouldn't be a trip to Maui without driving the famous Hana Highway! This winding road takes you along maui's North Shore and has more than 600 hair-raising curves, hair pin turns and 54 one-lane bridges. Take your time; maybe plan to stay over night, as there is so much to see on the way there and back. The drive on this one is almost more important than the destination. If you take a tour, the driver sees more but if you drive yourself, you can do more. Be sure to pack lunch and water and pick up a self-guided tour CD.
10 – Attend a Luau: While luaus are abundant on Maui, for a fmaily, the Grand Hyatt has a great deal and an exciting show! Traditional Hawaiian shows included Hula and Chant but flashier events, like Fire Knife dancers are found at Polynesian Luaus. Food and drink are usually included in the price of admission and Premium seating is available for a nominal charge.
Regardless of budget or expectations, Maui offers something for every member of the family, from children to grandparents. Have a wondeful trip and make the most out of your time!