Make-A-Wish®: Making Dreams Come True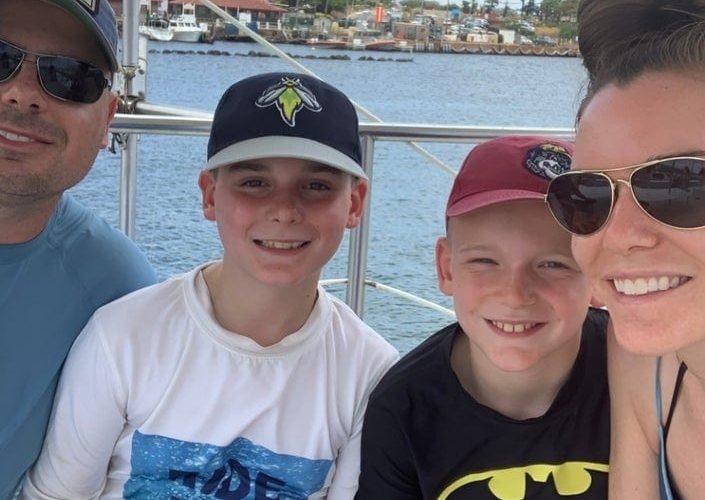 Make-A-Wish® child Lucas was diagnosed with leukemia several years ago. After many treatments, bone marrow aspirations and 22 spinal taps with chemo, Lucas was finally able to go on a family trip to Maui! Thanks to Make-A-Wish® New Jersey and Hawaii, Lucas was able to make his dream a reality this past June (read more about Lucas's journey).
Our company, Maui Classic Charters, Inc., was incredibly fortunate to be given the chance to host Lucas and his family on the Four Winds II and help make his dream of snorkeling in Maui a reality. Maui Classic Charters, Inc. has been granting wishes for children for over 7 years and we look forward to granting many more.
Every day, thousands of volunteers, supporters, and donors with Make-A-Wish help grant the wishes of children that have been diagnosed with a critical illness. Typically, a wish is granted about every 34 minutes within the United States. There is nothing more beautiful than getting the chance to help a wish child live out one of their dreams.
The process of granting a wish is taken in 4 Steps:
Step 1: Referrals are made by medical professionals, parents and the children themselves. The child must be between the ages of 2 ½ and 18 at the time of the referral.
Step 2: Medical Eligibility must be granted by the treating physician. An eligible child must be diagnosed with a critical illness that has placed the child's life in jeopardy.
Step 3: Wish team members learn about the child's ultimate wish. The wish volunteers then connect with the children, discuss their visions, and give them the ambition and will to experience something that could quite possibly change their lives.
Step 4: The wish team grants an unforgettable experience that is taken from the child's creative visions. Each wish is personalized to fit the child's perfect experience.
We want to thank Make-A-Wish and all of their dedicated staff, supporters, and volunteers for making it possible to change the lives of thousands of children. To find out how you can help, please check-out the following:
To learn more about referring a child who live s in the United States or one of its territories, you may use the Referral Inquiry Form.
To refer a child residing outside the United States, please contact Make-A-Wish® International.