Snorkel on the Four Winds – Top Kid-Friendly Activities in Maui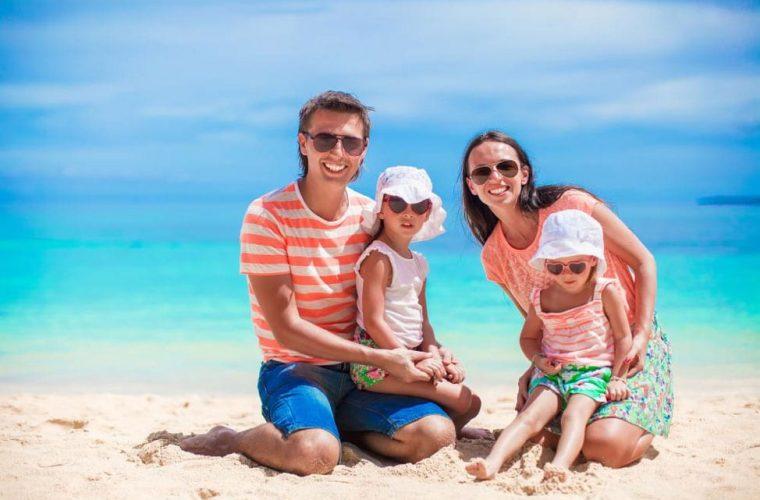 There's a reason why Maui is hailed as one of the best places to visit for the perfect holiday – it's filled with kid-friendly activities in Maui. Pristine beaches, diverse landscape, scenic views and a ton of exciting activities make this island the ideal holiday destination. The best part is that Maui caters to visitors of all ages and promises them the time of their life. So, if you are planning to bring your family along, you are guaranteed to have a fun-filled and memorable vacation that you all will cherish forever.
Finding kid-friendly activities in Maui isn't very hard. In fact, the island offers such a diverse range of exciting endeavors that the only trouble you might face is in deciding which one to choose first.
To help you with the holiday planning, here's a comprehensive list of the most enjoyable kid-friendly Maui activities that you and your little ones simply should not miss out on.
Discover the Wonders That Await You Under the Sea
Maui enjoys worldwide fame for being the best location for underwater sports activities. Be it snorkeling, scuba or SNUBA diving, if you want your kids to have the time of their life, then book a family tour today! Snorkeling tours in Maui allow you to dive straight into the cool blue waters and observe the abundant marine life from up close. Your kids will be overjoyed to witness the green sea turtles as well as several species of brightly colored tropical fish and the large corals that thrive below the water surface. Most tour operators in Maui provide family packages that are specially designed by keeping the needs of different family members in mind. For example, at Four Winds Maui, the family-friendly snorkeling tour takes you to the most gorgeous yet completely safe snorkeling spot. It offers great kid amenities, plus, breakfast and lunch are served onboard for an all-in-one boat trip. The glass bottom viewing room allows even the youngest kids to marvel at the plenty of sea creatures from the safety of the boat whereas SNUBA gear is also provided to let the older kids get a firsthand experience of the underwater magic.
Experience Adrenaline Rush on a Zip Line Tour
Ziplining is becoming an increasingly popular activity in Maui and the reasons behind it are quite simple. It's fun, exciting, and the whole family can enjoy it making it a family-friendly bucket list item. Get a bird's eye view of the natural landscapes of Maui and soar high through the canopy of giant trees that grace the island. You could also whiz past the jungle at an incredible speed to introduce your children to the world of adventure. You can enjoy kid-friendly activities in Maui if your kids are at least five years old (some zip line tour providers might have a different age limit) and meet the weight limit set by the zip lining operator.
Explore the Underwater World at Maui Ocean Center
If your kids prefer indoor activities or the weather's preventing you from hitting the beach, then head to the Maui Ocean Center, ideal kid friendly activity in Maui. The grand Ocean Center is where you can spend the most memorable hours of your island vacation and it all starts the moment that you step in through the doors of this world's only state-of-the-art aquarium.Dedicated to displaying and protecting the nautical residents of Hawaii, this facility enables you and your kids to explore the wonders of the underwater world in a safe and comfortable environment and of course, without getting wet at all. Discover the countless types of sea creatures that range from sharks, stingrays, octopuses, seahorses, several species of tropical fish and a lot more.Visiting the Maui Ocean Center is hands down one of the top Maui activities for kids especially if you have got little ones who are afraid of water or are too young to go snorkeling. The center also provides a rich learning experience with educational displays on marine life and Hawaiian culture spread across the facility.
Sway to the Beats at a Luau
Attending a luau – a traditional Hawaiian feast is a great way to spend some quality time with your family as it combines both food and entertainment all in one. When attending this kid friendly island party, your kids will love the bright costumes of the hosts and be completely awe-struck by the fire dancers' flame-throwing skills. As the sun sets, you can treat your taste buds to authentic Hawaiian food. Whether you have kids who are extremely picky when it comes to food or not, they are bound to devour it too. Tickets for kids under 5 years of age is usually free. If your kids love getting out and loud, then they will love swaying to the beats and singing at the top of their voices at a luau. However, if they are more inclined towards the adventurous side and have a hard time staying in one place, then it's better to take them to other Maui kids' activities such as snorkeling, SNUBA diving, and the likes.
Spend a Lazy Day at the Kaanapali Beach
When the exhaustion begins to pile up, it's time to spend a lazy day at the Kaanapali Beach. Let the whiff of salty air, sea breezes, and the sound of crashing waves gently help you reenergize. Here, you can relax, rejuvenate and still do lots of fun, kid-friendly activities in Maui together with your young ones. Parents can soak up the sun while lying on the white sand while children run around the shoreline, build sandcastles, and hunt for seashells. Spending a day at the beach might seem like a simple idea but given the extraordinary beaches on the island, it still remains one of the best Maui activities for kids.Whether you are short of time and are looking for the ultimate ways to have maximum fun in Hawaii or you are visiting the island for an extended duration and need a long list of the top things to do as a family, rest assured that these kid-friendly activities in Maui, Hawaii will not disappoint.Try them out for a truly unforgettable family vacation.