GLASS BOTTOM VIEWING ROOM – FOUR WINDS II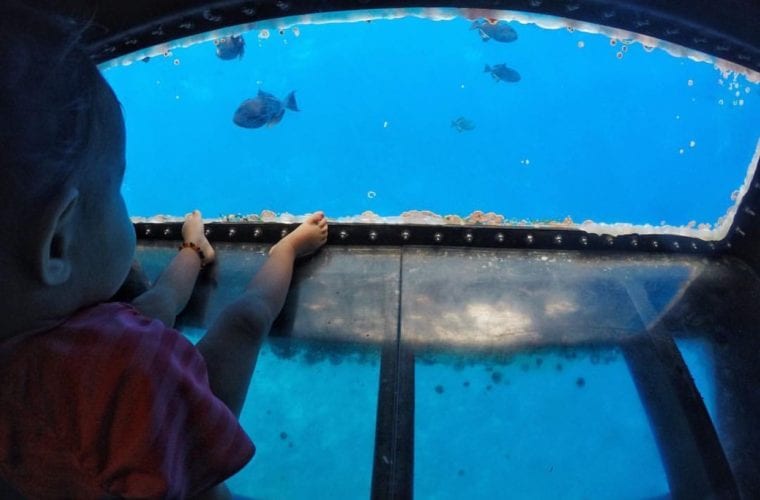 Maui is a very special place. Not only is the scenery breathtaking, but there is also a wonderful world of colorful fish and thriving marine life underwater. Maui is one of the most popular islands to visit, and in fact, was ranked as the #1 island in Hawaii by World's Best Awards 2017, released by the publication Travel + Leisure.
There are quite a few snorkel spots to check out on Maui, but the one that's at the top of everyone's list is Molokini Crater. Molokini was created by an eruption that occurred approximately 230,000 years ago. Now, it is one of the most popular snorkel destinations in Hawaii.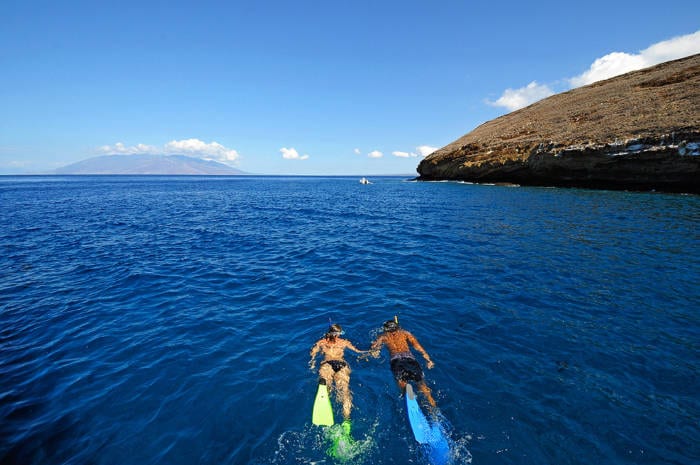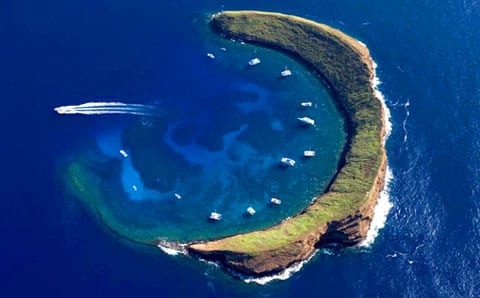 Is your family wanting to go on a snorkel trip, but you really don't want to get in the water? Check out the Four Winds II and its glass bottom viewing room! The Four Winds II is a 55-foot catamaran that has two daily trips out of Māʻalaea Harbor. The morning trip leaves promptly at 7:30 am and goes to Molokini Crater (weather permitting). The afternoon excursion typically goes to Coral Gardens and leaves the harbor at 1:30 pm.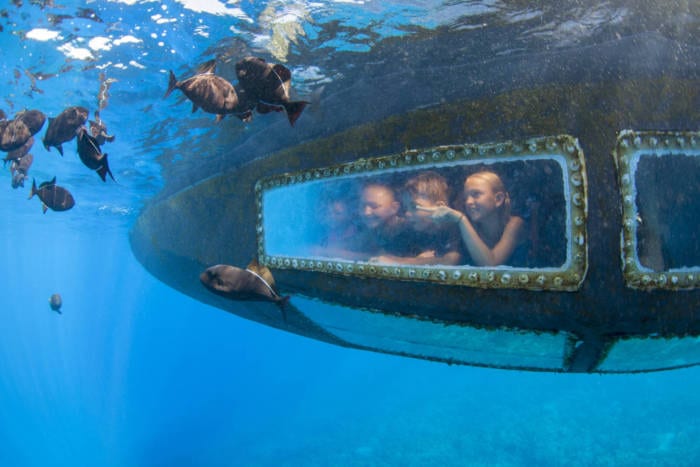 The crew on the Four Winds II is outstanding and you will love the hot BBQ lunch. One of the most unique features on the Four Winds II is the glass bottom viewing room. The Four Winds II is the ONLY vessel on Maui to have a glass bottom viewing room that you can actually sit in! Most boats are outfitted with a simple viewing port. The room is 65-sq. ft. and made of clear plexiglass that is located below the water line, so you remain dry while watching people snorkel at Molokini Crater.
Child or adult, the glass bottom is suitable for everyone. For those who have apprehensions with snorkeling or questions about "what lies beneath", you get a chance to simply sit, relax, and watch from the safety and comfort of this unique glass bottom room. Our glass bottom boat can accommodate three to five kids and a few adults at the same time.