Four Winds II – Maui Family Fun at Molokini Crater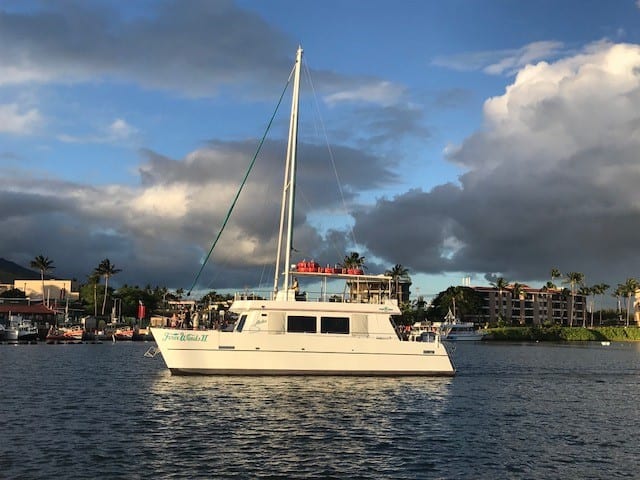 Our Morning Molokini Snorkel Tour has made us famous and will continue our success into the future. One of the reasons our morning tour is so popular is because it has the best success in reaching and offers the most time inside the Crater. Unlike other trips, that offer 2 snorkel spots, the Four Winds gives you the most time to relax and enjoy snorkeling by staying at one location the longest.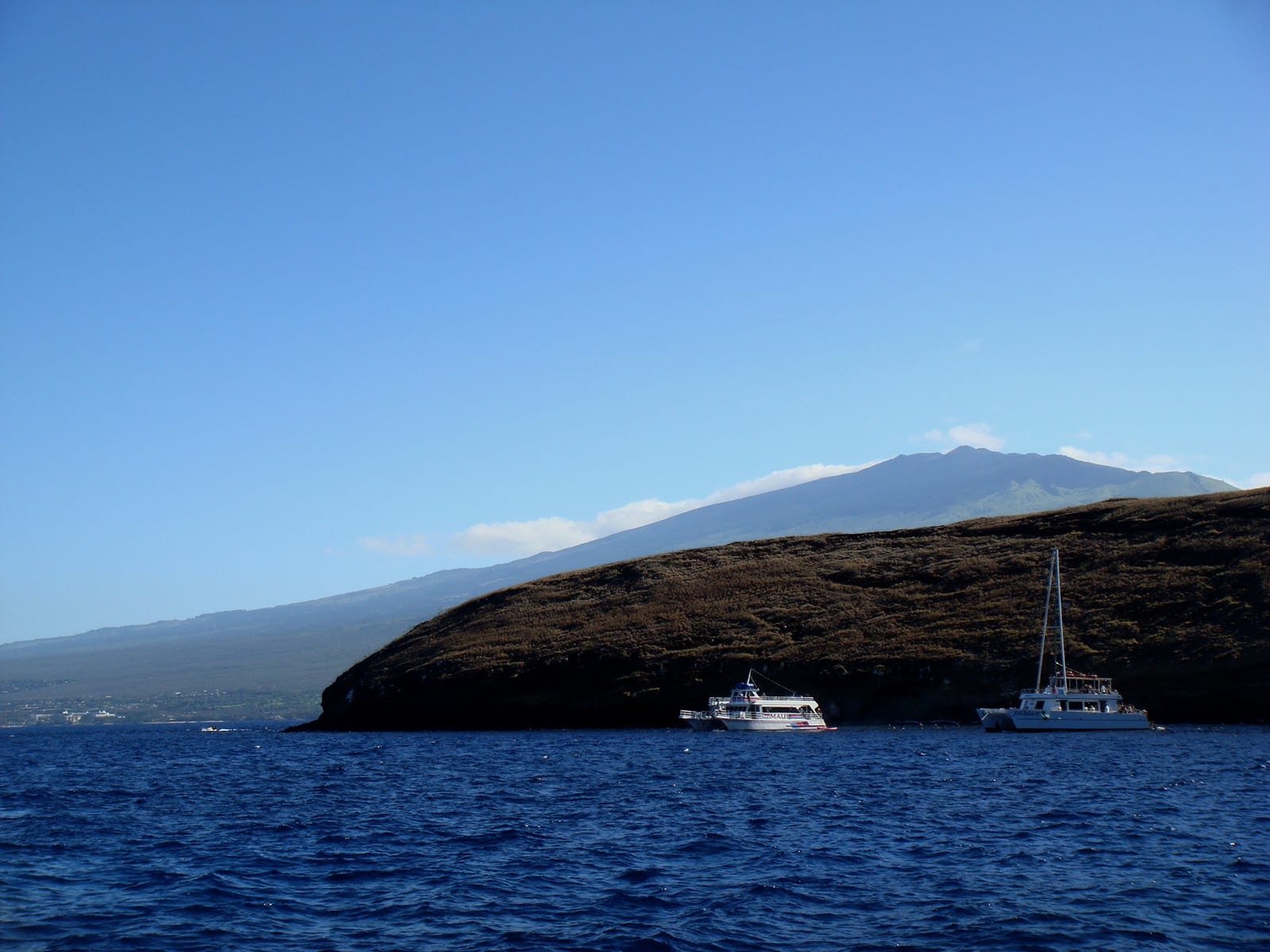 Four Winds has free use of kids-size masks and snorkels, kids-size wet suits rentals (available for rent), free use of view port boards (like a boogie board but with a glass port built in so you can see what is below without even getting your head wet), float boards, water noodles, and free snorkeling instruction for kids.
Our Glass Bottom Viewing Room is always a hit with kids and families and is not something you'll find on any other boat. You do not even have to be a swimmer to get the sensation of being right in the middle of the snorkeling action, when you sit in safety and comfort and see all the amazing underwater sights.
While other boats may serve fancier (or lesser) fare, the Four Winds II serves up a hearty, delicious, all-American, barbecue lunch grilled right on board.  We believe that a fun trip should feel like a summer's day picnic out at sea every day. Nobody goes hungry with tiny portions on our boat. This is one of the reasons why so many families, who return to Maui year-after-year, choose the Four Winds II, again and again, for their preferred snorkeling adventure. Our BBQ is just simply yummy. So delicious, in fact, that over the years many of the crews from other boat companies, moored nearby, have actually swam-over to the Four Winds II to get some of our BBQ lunch for themselves. Now that says something about our food!
From the young to the young-at-heart, Four Winds is the boat for the entire family and anyone of every age! All of us at Maui Classic Charters truly recognize how precious each and every moment you have with your children and family are and we know how valuable your vacation time is too! We work hard to provide your family with a trip, and the excellent experience, that will create memories to last a lifetime.