Four Winds & Maui Magic (Snorkel Tours in Maui)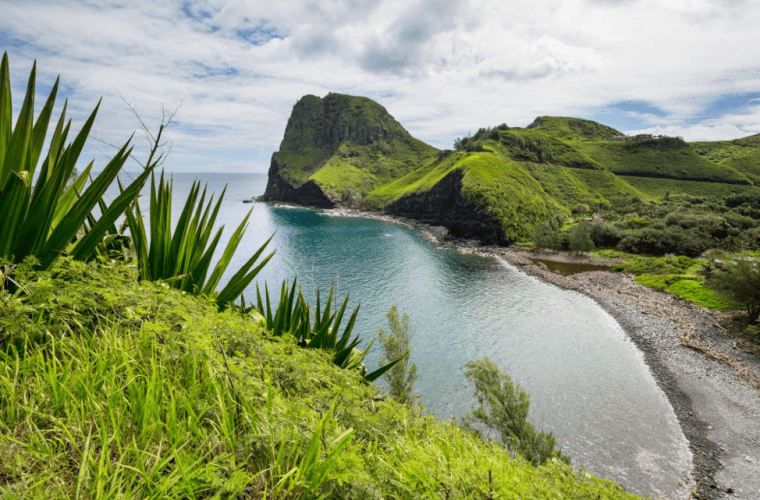 Prized for its diverse landscape that provides for an equally diverse range of activities, Maui is no doubt the ultimate place to visit for anyone who wants to experience a vacation unlike any other. Whether you are looking for an exhilarating and adventurous trip, or just a relaxing tropical getaway, Maui tourist attractions cater to almost every interest.
Adventure lovers can hike the inactive volcano or go on a zip line tour, while the more relaxed visitors can leisurely stroll across the stunning beaches or further explore the island via a boat ride. Maui also features rich historical and cultural sites, and travelers can visit places like the Banyan Tree Park, Old Lahaina Luau, or the Iao Valley State Park for an enriching experience. If you are visiting with family and have kids accompanying you, there's no need to worry. Maui has a lot in store for the young ones as well.
Take a look at the top Maui tourist attractions that guarantee you the trip of a lifetime in every possible sense.
Snorkel Tours in Maui
Among the ton of activities that the island offers, snorkeling remains one of the top things to do in Maui. Its pristine beaches feature cool blue and crystal-clear water that remains at an ideal temperature all year around. This means that irrespective of the time or season during which you visit Maui, you can simply dive in and explore the abundant marine life thriving beneath the surface. Maui tourist attractions include the Coral Gardens and Makena Landing to Molokini Crater, Olowalu Beach, Honolua Bay and a lot more, there's a range of impressive snorkeling spots in Maui that you can choose from.
Road to Hana
Driving on the Road to Hana is unlike any road trip in the whole world. Not only will you get amazing and breath-taking views of picturesque scenery, but you'll also get a chance to visit majestic turquoise waterfalls and explore various hidden spots on the island. Meet exotic wild birds in their natural habitat, discover unique tropical plants, and be mesmerized by the enchanting oceanic view at the end of the 65-mile long drive.
Whale Watching in Maui
If you are visiting Maui somewhere in between December and April, then you are in for a really big surprise.
The gigantic Humpback whales are a common sight in the waters during their annual migration in these months. These enormous sea creatures come to calve, mate, and rear their young ones and, of course, say hello to tourists and locals. Book a whale watching boat ride, a Maui tourist attraction, to see these magnificent whales from a close vantage point or if you are short of time or don't like getting wet, you can book a helicopter tour to reach the desired spots faster and get an even better view from high above.
Old Lahaina Luau
The Old Lahaina Luau is one of the top Maui tourist attractions that is a must-visit for anyone traveling to the island for the first time. Luau is a traditional Hawaiian party that consists of delicious food served amidst fun and entertaining activities. Starting with an intro to the Hawaiian culture, the feast kicks into an evening where local will amaze you with their impressive dance moves as energizing music floats through the refreshing island air.The event features a range of mouthwatering island specialties that include poi, poke, Kalua pig, Lomi salmon, and opihi to name a few. Arrive early to secure the best seats that will allow prime viewing of the locals' fire-dancing skills as well as the highlight of the event – the kalua pua'a (roasted pig) being pulled out of the underground oven.
 Banyan Tree Park
Located near the harbor in Lahaina town on the island's northwestern coast, the Banyan Tree Park holds a not-so-well-kept secret that nonetheless, attracts visitors from all over Maui all year round. A colossal banyan tree dominates the relatively small park and, reaching over 60 feet high in the air, is a really captivating tourist attraction in Maui. What makes this grandiose green tree even more awe-inspiring is the fact that it was transported all the way from India back in the late 19th Century.If you are a nature-lover, you will love to observe this wonder in nature from up close. The park also holds Art in the Park, a bi-monthly event where local artists and craftsmen sell decorative paintings and various other handmade crafts visitors love buying as a souvenir.
Maui Ocean Center
Whether you are looking for fun activities for your kids or you face a rainy day and are forced to stay indoors, visiting the Maui Ocean Center is a great way to spend some quality time. Specially built to cater to the visitors and develop their interest in learning about and sustaining marine life, the Center consists of numerous ways in which you can meet and greet the island's underwater residents. Touch pools, glass tunnels, and various other exhibits allow you and your kids to interact with sea turtles, stingrays, sharks, octopuses, and several species of brightly colored fish.Spend a few hours marveling at the diverse marine life and if you have already observed most of these sea creatures during a scuba dive or a snorkeling tour, then head to the Center for a deeper insight into aquatic life.
Kaanapali Beach
Be it the ideal place to sunbathe or the best place to surf, Kaanapali Beach is where you can have endless fun. Soak up the gentle sunlight, get the perfect tan, collect seashells, and when the day is done, head to one of the many hotels and restaurants lining the shore. Here, you will love eating fresh local fish and treating yourself to a variety of other scrumptious seafood dishes and fruit cocktails.
Almost all the Maui tourist attractions share worldwide fame amongst travelers and vacationers and it's for all the right reasons too. Plan a trip to Maui to experience all of this and much more!