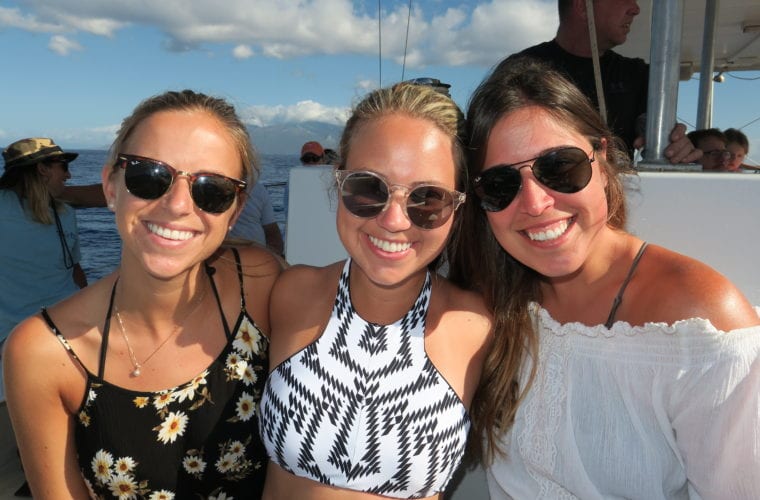 As we all know, food trucks are sweeping the country offering affordable and often excellent fare. This is a far cry from the corner hot dog stand! After taking a short poll, we've gathered a pretty good list of Maui's Best food trucks here for you.
1 –  Jawz Fish Tacos: Going surfing or just out sight-seeing? If you find yourself hungry and see these trucks, do yourself a favor and STOP. These roadside JAWZ Fish Taco trucks can be found on your way to Big Beach or Little Beach, Makena, Maui, for your beach snacks & drinks.
Try their famous fish tacos with mouthwatering salsa or cool down with a sweet shaved ice and fruit smoothies. Not in the mood for fish tacos? Give their Giant Burritos with Killer Hot Sauces and Hot Dogs a try. You won't be disappointed!
2 –Da Shark Pit Maui: While other food trucks on Maui may focus on mobility, price and quick food, Da Shark Pit focuses on bringing you great tasting, high quality food. Owner, Chris Mahon,  took the time to build strong relationships with local farmers and fisherman, so you can always count on the freshest ingredients and the highest quality, making for exceptional food.
In addition to "Ono Grindz" (great tasting food), it is their mission to serve healthy eats. While the "organic, fresh farm to table" concept is not new, they definitely have perfected it and call it "Funked Up Farm Food"!
3 – Donut Dynamite: The dynamic duo behind these delectable Maui goodies are a husband and wife team with extensive culinary backgrounds who simply adore making gourmet donuts! Everything is made from scratch utilizing  fresh, local ingredients whenever possible, making handcrafted, artisanal donuts using classical culinary techniques with a modern island twist to offer you some of the most unique and delicious, creative treats.
"Donut Dynamite! An explosion of flavor in your mouth!"
4 – Sumo Dogs Maui: You may have had a great hot dog but you've NEVER had anything like this! Island Style Gourmet Hot Dogs with choices like an Upcountry Guava, Lilikoi Tropix, Upcountry Mango, Spicy Maui Onion or even the Pico Dog (pineapple and coconut)? You may need to check the location to find them … this is one popular truck and they do get around!
They can usually be found at the Lunch Wagon Oasis, located right across the street from the Costco Gas Station in Kahului from 10am-3pm. 
5 – Three's Food Truck: This great little food truck is an extension of Three's Bar & Grille and has become quite a hit on Maui since Chefs Cody Christopher, Travis Morrin and Jaron Blosser began "sharing the love" by taking the show on the road with their Three's Food Truck. Now you can have the their award-winning food all over the island!
While they do have a regular location for the truck, they can be found at local events and can even be booked for private parties, special occasions (including weddings!) You can even customize your menu!