Snorkeling on the Four Winds at Molokini: An Underwater Aquarium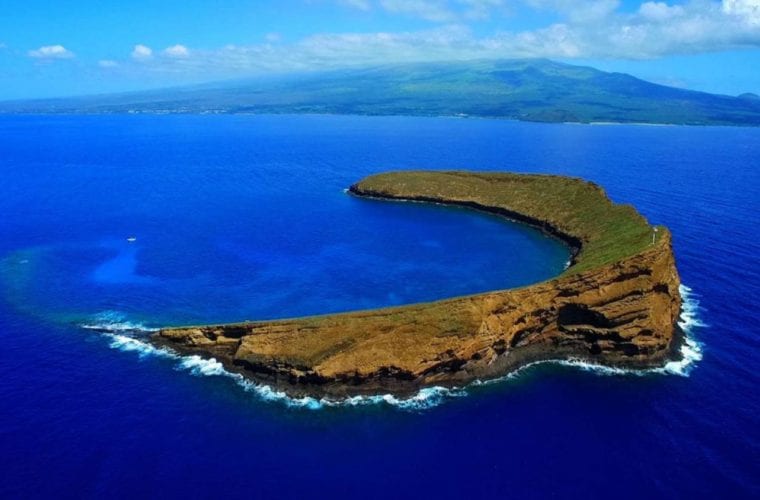 What is Molokini Crater?
Molokini Crater is a unique crescent-shaped, partially submerged crater found between the islands of Maui and Kahoʻolawe. Only three sheltered volcanic calderas still exist in the world! Molokini Crater snorkeling is like being inside of an aquarium with it's beautiful clear blue water and incredible marine life.
This crater remains at the top of the list of "must see" destinations when on Maui. The Molokini Crater snorkeling is some of the best in all of Hawaii and has been voted as a top reefs snorkel over and over.
Located just a few miles off Maui's rugged Makena coast, lies the alluring, sunken volcanic crater of Molokini. Only three sheltered volcanic calderas still exist, with Molokini Crater being one of them. Here the crystal-clear tropical waters are home to an array of fish and other unique species of marine-life that all seek shelter inside this beautiful crater.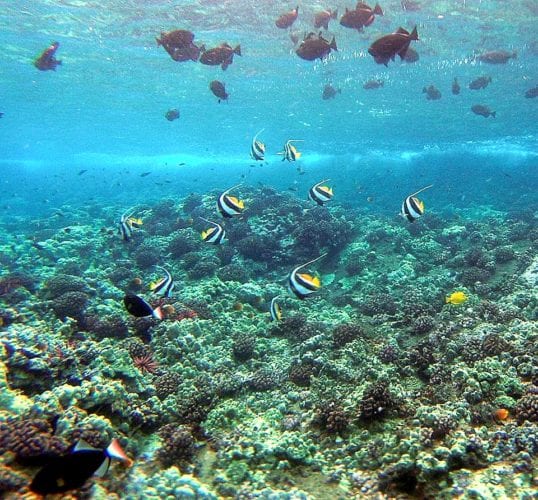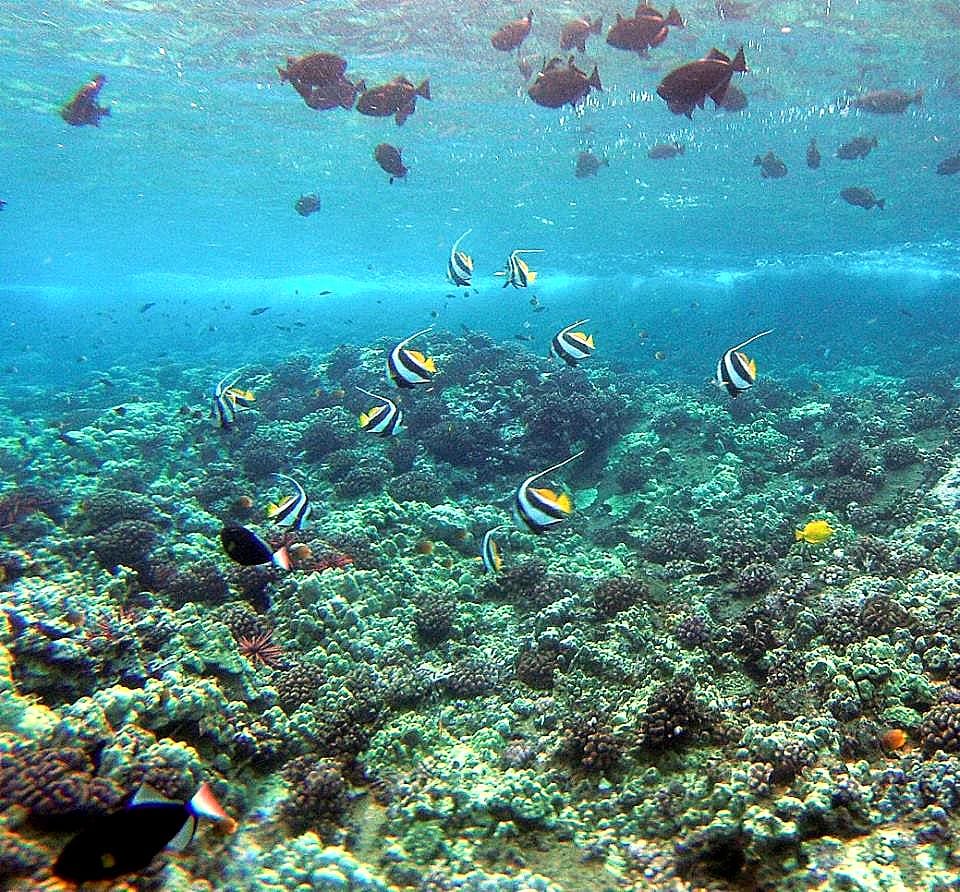 This volcanic crater formed some 230,000 years ago. What you see today is the remains of a giant center cone that rose above the surface.  Many cones never break the surface of the water, thus adding to distinctiveness of Molokini Crater.  Water-erosion and sinking over time has created the familiar crescent shaped landmark we know and love today. History shows this was a fishing ground to ancient Hawaiians.  Today, Molokini Crater is a carefully protected Marine Life Conservation District, and is declared a Hawaii State Seabird Sanctuary. Seabirds flock to the slopes of the ancient crater. Molokini Crater mainly attracts Frigate Birds, Wedge-tailed Shearwaters and Bulwers Petrels.
What makes Molokini some of the best snorkeling in Maui, is that fact that you are inside the crater itself, experiencing it's underwater sanctuary. Below the surface you will see beautiful coral reefs, fish and marine animals. The shallow reef allows for you to easily snorkel and witness the wide variety of colorful and elaborate fish and marine animals. This is an experience that you will never forget!
Fishing, taking anything, climbing, and feeding fish within Molokini Crater is all prohibited.
Molokini is home to approximately 250 species of fish (some of which are found nowhere else) and a variety of marine life. On most days, the water is crystal clear with more than 150 feet visibility. Marine life you may encounter while snorkeling in the crater are: a large array of tropical fish, coral, eels, monk seals, octopus (tako), an occasional manta ray, and unique lava formations.
When it comes to the Hawaiian legend of Molokini Crater, the fire goddess Pele was in love with a prince.  The prince, whom also happened to be a gecko or Mo'o, fell in love with another woman.  In Pele's fury, she took her revenge by cutting the woman in half. The head of the body became Pu'u Olai, which is the cinder cone mound on the north end of Makena Beach (Big Beach.) The body fell into the ocean and became Molokini Crater.