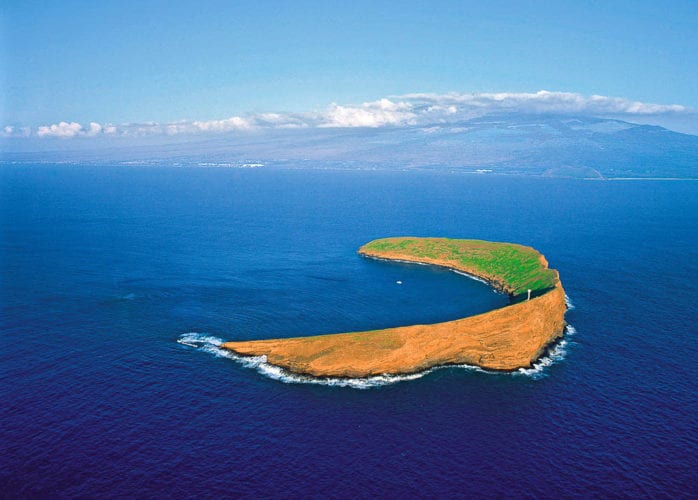 Molokini Morning Snorkel
7:00 am – 12:30 pm | 5 hrs.
Discounted Family Pricing – Book online and save $10 each!
Four Winds II Molokini Crater Morning Snorkel tour stays at Molokini Crater providing maximum time for you to explore the crater, relax on the boat, enjoy quality foods and drink at your leisure. Completely family friendly snorkel tour – glass bottom viewing room, special sea boards and waterslide!
Four Winds II Morning Molokini Snorkel Tour includes:
Available for additional purchase:
This experience, to me, is what connecting with your family on vacation should be - adventurous, inspiring, and authentically local. Mahalo to the Four Winds Crew for their hospitality and spirit of Aloha. We hope to do it again in the future!"
This is my 2nd trip with the crew of Four Winds Snorkeling. Still a great experience.
I recommend these guys to everyone I know!
This was a great snorkeling experience! The boat was spacious with ample seating options. Best part is we were free to enjoy at our own pace. There was no tour guide shuffling us around from one spot to the next. The boat was clean and well maintained. There were lots of activities for younger ones.
Best part of the trip was how many whales we saw! Highly recommend this snorkeling experience.
We snorkeled Coral gardens it was very calm and beautiful. We snorkeled for quite some time saw so many fish, and a SEA TURTLE, I literally swam side by side him! I loved every minute of this trip!
Started out the trip whale watching and we got the chance to see about 4 to 5 pods of whales! It was truly a breathtaking experience to see whales in their natural habitats. We did snorkeling at the coral garden which was just as stunning.