Exploring The Reef With SNUBA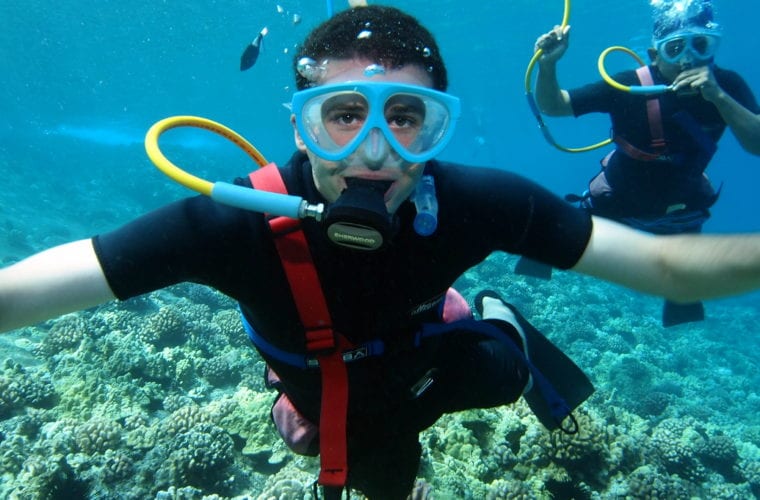 We have a great dive option on both of the boats called SNUBA.  Anyone that has ever wanted to dive but hasn't had the opportunity, or certified diver that wants an easy dive, has a chance to explore the reef up close a personal.  You don't even have to be a certified diver.  SNUBA is every bit of a dive with the regulator and air tank.  The insturctor will give a 30 minute class on the boat trip out to the snorkel destination, giving you all of the information and tools you need for the activity.
SNUBA VS. SCUBA
The difference between SNUBA and Scuba is that the tank floats in a raft on the surface then is connected to a  hose that allows you to go to your desired depth and get up close the the reef.  The guided dive goes for about 25-30 minutes with the opportunity to see all the marine life for inches away.  The  best part is the cost is minimal compared to other diving opportunties out there! Want to SNUBA Maui?