A Maui Christmas: Fun Things To Do For The Holidays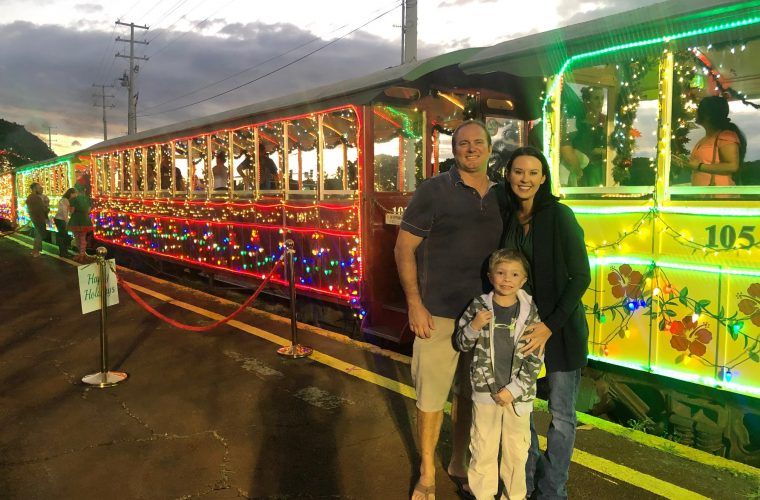 Christmas time in Maui is a special occasion! Every year, there are festivities available all over the island that are great for all ages! If you are planning a trip to Maui over the holidays, don't worry, you will have plenty of activities to keep you and your family busy.
Lighting of the Banyan Tree Holiday Festival
On December 7th, 2019 the Lahaina Town Action Committee will host the 22nd Annual Lighting of the Banyan Tree in downtown Lahaina. There will be two parts to this event. During the day, festivities for the children will take place at Campbell Park from 1:00 pm – 4:00 pm. The tree lighting ceremony will begin at 6:30 pm at Banyan Tree Park. Front Street will also be decorated with Christmas wreaths. The lighting of the banyan tree kicks off the holiday season for Maui residents and visitors!
A little history: The banyan tree is the national tree of India and was brought over overseas to Maui and was planted back in 1873. The banyan is also called Indian or Bengal fig. In India, the banyan tree is considered to be sacred and is often seen next to a temple or religious location. The Banyan Tree is one of Lahaina's most famous landmarks.
Watch Santa Arrive on the Beach
Here comes Santa Claus… You never know how Santa will arrive on Maui! Every year is different; he may arrive on a jet ski, boat, sleigh or an outrigger canoe. Santa will be making a few visits to Maui before he goes back to the North Pole to prepare his sleigh for Christmas!
Check out when and where Santa will be visiting Maui for 2019:
December 20th: Santa will arrive on Kaanapali Beach (fronting the Hula Grill restaurant) at approximately 3:30pm (Santa can sometimes run a bit behind; he's a busy guy!).
December 24th (Christmas Eve): Santa will arrive by outrigger canoe fronting the Grand Wailea hotel at approximately 9:00 am. The event is open to the public and there is no fee! Mr. and Mrs. Claus will also be making their appearance at Polo Beach in Wailea at noon on Christmas Eve as well.
Lahaina Sugar Cane Train: The Holiday Express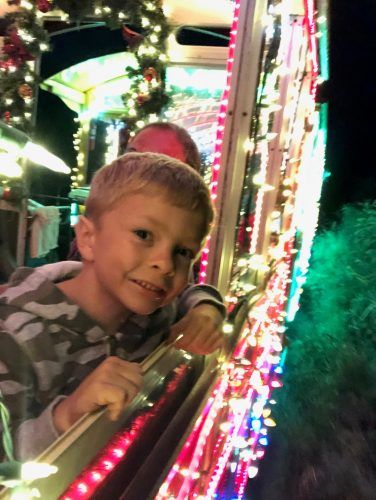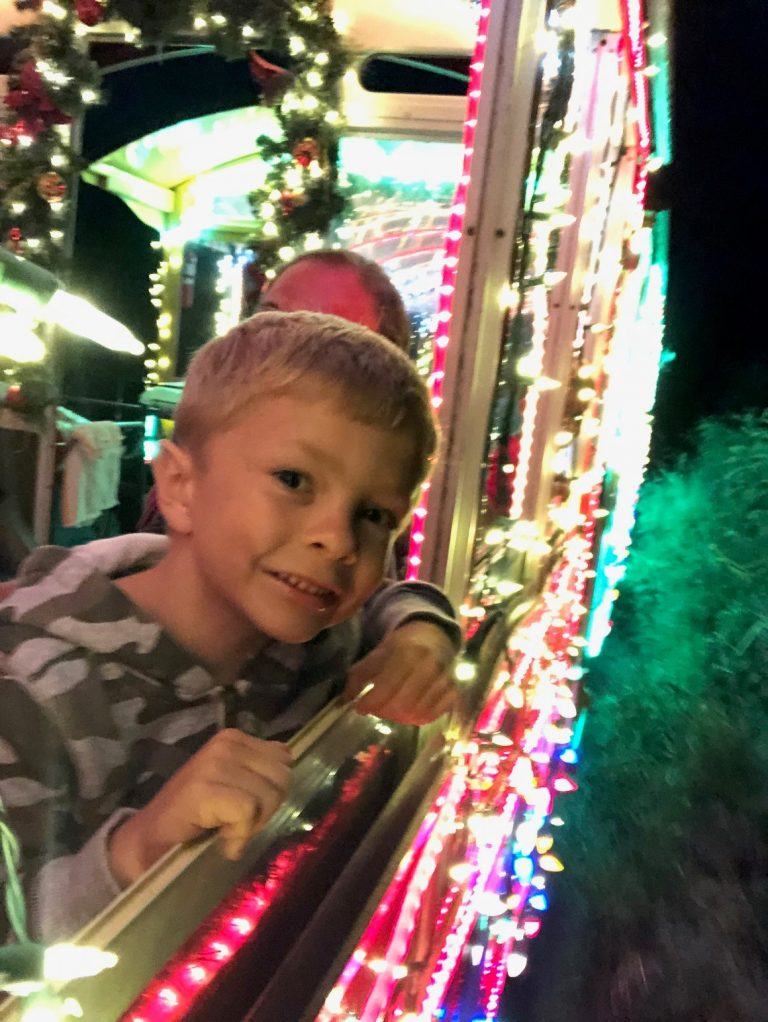 From now until December 31st, 2019, you can enjoy a ride on the Holiday Express Sugar Cane Train. Rides are offered twice nightly at 6:00 pm and 7:30 pm at the corner of  Puʻukoliʻi Rd. Experience the magic of Christmas with a four-mile train ride, including: Christmas lights, caroling, visits from Santa, milk and COOKIES! They even offer a 10% Kama'aina discount!
Make sure you check in 45 minutes prior to your trip and remember, parking at the station is limited.
Whale Watching Tour with the Four Winds II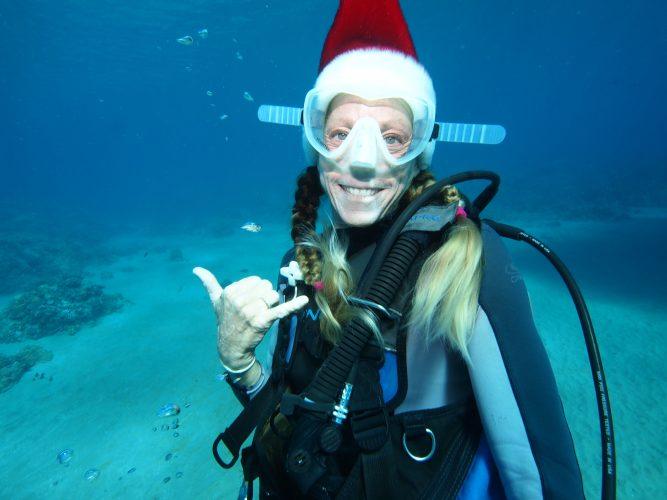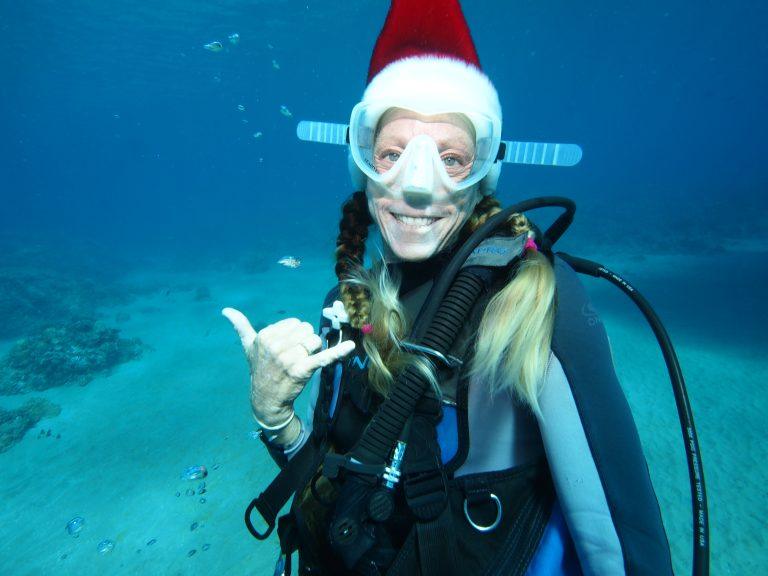 We love Christmas time on Maui, but we also look forward to WHALE SEASON! Locals on Maui not only get excited for the holiday season for obvious reasons, but they also get to see whales! Typically, whale season is from December-March (although they can show up as early as November). Experiencing these magnificent creatures in their natural environment is out of this world. The exact number of whales that visit the Hawaii region every year is unknown, but it is speculated that 1/3 of the Humpback whale population travels to Hawaii each year. Luckily, the population of the Humpback whales has been increasing over the past 50 years, which means we get to see even MORE of these gentle giants.
The Four Winds II is a 55-foot glass bottom boat out of Maalaea harbor that takes guests out to snorkel Molokini crater. Not only do you get to snorkel Molokini, but during whale season you will get to experience whale watching (included in your trip). The Molokini Morning Snorkel Tour on the Four Winds II includes: a tropical breakfast, hot BBQ lunch, snorkel gear, flotation, beer, and wine. Book the Four Winds II!
Whatever it is you choose to do on Maui this holiday season, we hope that you and your family have a fantastic Christmas and a Happy New Year!